Award provides support for Schwartz to expand professional networks and forge a solid foundation in pursuit of her dream career.
/web/new_2013news/130325_Student_Ashley_Schwartz_27-Edit_94x84.jpg
Honors Student Ashley Schwartz Awarded $10,000 NYWICI Scholarship
March 26, 2013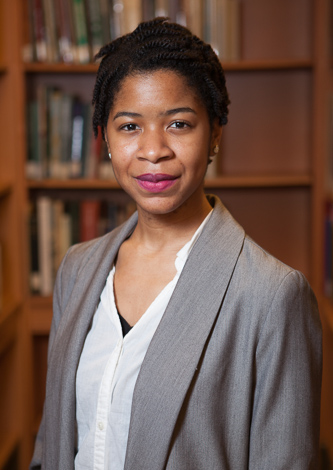 Though admitted to an exclusive New England college, sophomore Ashley Schwartz decided instead to stay in her hometown and study broadcast journalism at Brooklyn College. She is now sure she made the right call.
"Soon after I started part-time here I fell in love with the college," Schwartz says.
Now an honors student at the Brooklyn College Scholars Program, the oldest of its kind in the nation, Schwartz was recently awarded the $10,000 Judy Corman Memorial Scholarship from the New York Women in Communications Foundation (NYWICI), which will give her the chance to network with other people in the media world.
"I know it sounds cliché, but ever since I was in elementary school, I knew I wanted to be in journalism, and ever since I saw Oprah Winfrey's show I realized I wanted to be involved in entertainment," she adds.
A graduate of Francis Lewis High School in Queens, Schwartz had dabbled in student journalism when she became class president. So after deciding to pursue her college education in New York, she reached out to former Daily News journalist Jane Ridley, who had featured Ashley in a piece about 'graduates who made the grade.'
"I wrote her asking if she would help me get a job, any job, at her paper and she came through," says Schwartz, explaining she was offered an internship in the features department during the fall of 2011, when entering her freshman year at the college. "Suddenly I was in the newsroom. It was a godsend."
Schwartz also held down a job at a local supermarket to pay for travel and living expenses, yet managed to work on nearly 20 stories for the paper, many as a collaborator, but some as the lead writer—she penned a full-page article about fellow Brooklyn College freshman David Zheng. All along, she continued to take on her course load with infectious enthusiasm.
"Ashley is a dream student," says Professor Eric Alterman, a well known journalist and essayist who had Schwartz in his class, The Press in America (ENG 2402). "In this regard, she forced me to rethink my own assumptions about a topic I have taught more times than I can count, and expand my own understanding about the implications of what we were studying."
"New York Women in Communications, Inc. is one of the premier organizations for women in journalism," says Schwartz. "Their big focus is to empower women in the media to foster success."
Schwartz learned about the organization through a fellow Francis Lewis graduate, who had obtained one of the Foundation's nearly 20 scholarships; she shared with Schwartz what a life changer it had been.
"When I applied last January I wrote an essay, spruced up my resume late into the night, and submitted them together with my transcripts and two letters of recommendation from the faculty. I had never been a recipient of a scholarship, so I was thrilled when I got the call for the phone interview," she says.
As it turns out, Schwartz also obtained a Rosen Fellowship, an annual Brooklyn College award that provides undergraduates with funds to create an out-of-classroom experience that advances their creative or career interests. She was hoping to use the award on a study-abroad program in Europe, but had to turn it down because it conflicted with the activities she's expected to participate in as an ambassador for NYWICI this summer.
While this year's 18 NYWICI scholarship recipients will attend an April 22 luncheon at the Waldorf Astoria, spend two nights there, receive wardrobes from Anne Taylor, and be featured on the Today Show, Schwartz is very clear about what she hopes to do in her new ambassadorial capacity.
"I plan to join an outreach committee to spread the word among high school students that there are opportunities out there, which are not going to be handed to them. They have to learn about them and go for them," she says.
This will empower young students, she hopes, to pursue their dreams. And just as she was lucky enough to meet the right people, other high school students may also be able make the right decisions and take the opportunities available to them. Meanwhile, she'll continue to pursue her dream to become an entertainment journalist or, better yet, a talk show host, like Oprah Winfrey.
New York Women in Communications Foundation is the philanthropic arm of New York Women in Communications, Inc. It empowers leaders in the communications field by providing financial support, opportunities for professional development and mentoring, and entrée to a diverse community of communications professionals. It's the largest foundation for women's communications scholarships in the tristate area.
Back to BC News