Who We Are
Daniel Barry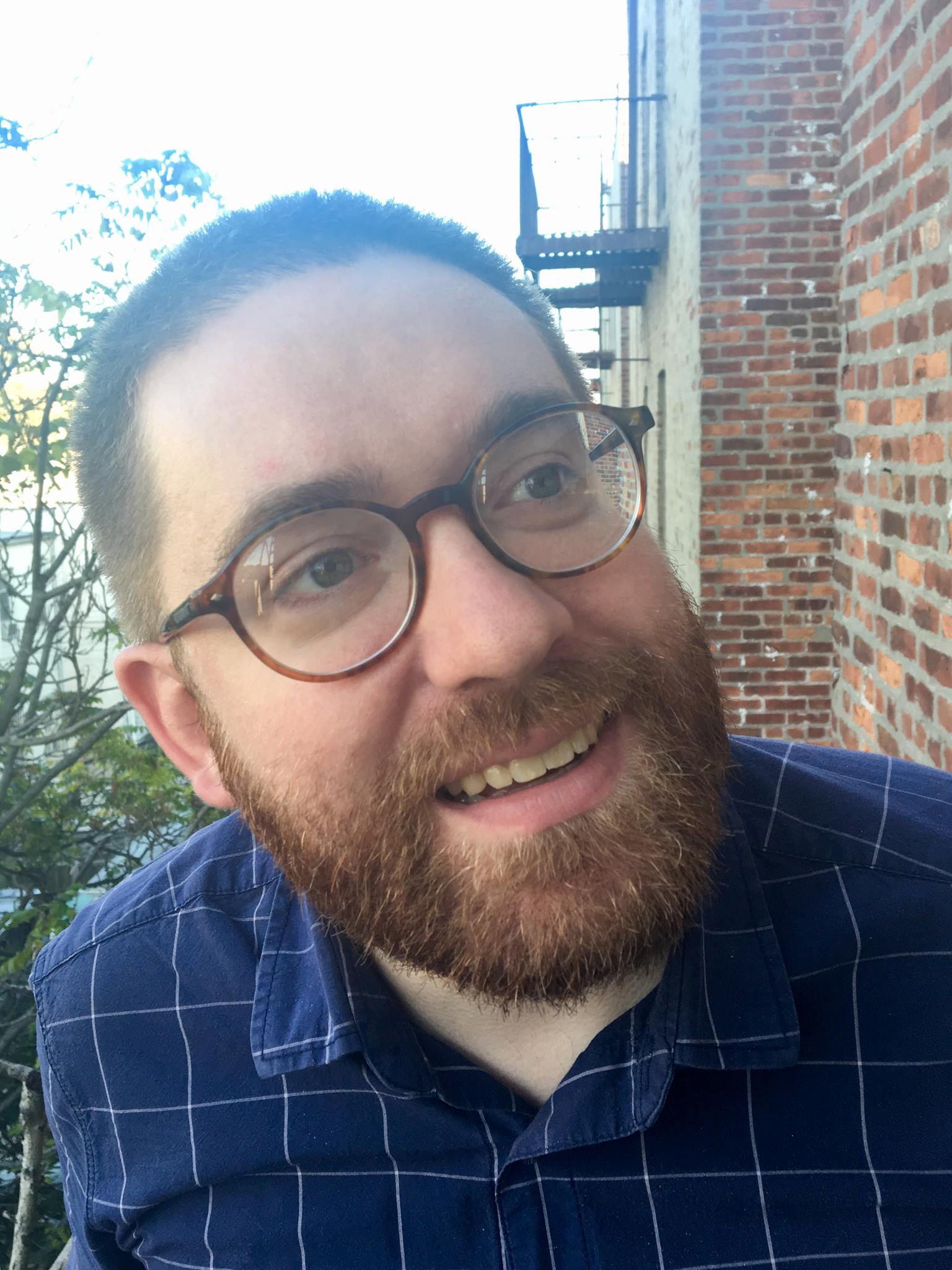 I am passionate about writing as a means of communication, one that can, every so often, transcend the social divisions we live every day. As an academic, it is easy to find oneself sequestered off into an intellectual echo chamber, and for most non-academics, it is easy to be discouraged from "intellectual" engagement. When we write, we can ever so briefly retreat into ourselves and develop our most important ideas, and perhaps find a language to articulate them to others with whom we are not in dialogue in our everyday, non-writing lives.
Ekaterina Bezborodko
Katya is a human geography PhD student in the Earth and Environmental Science program at the Graduate Center with an MA in geography from Rutgers University. Her broad interests are in economic geography and social reproduction, or the way that societies reproduce themselves across generations and either change or maintain social structures in the process. She would like to apply these concepts to studies of formal and informal education, and the creation of alternative economic systems. She is currently developing projects on agricultural education in Maine and on the solidarity economy movement of Greece. Katya is most passionate about teaching. Prior to attending graduate school, she worked at an educational research and training organization that supported the Boston Public Schools

Rebekah Breitzer
Erin Cully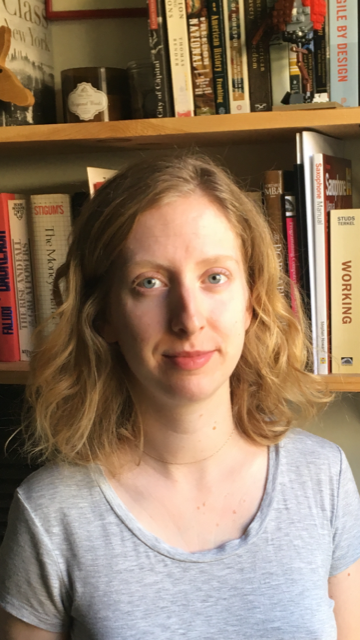 Erin Cully is a history PhD candidate at the CUNY Graduate Center interested in political economy and the history of global capitalism. Her dissertation research focuses on US banking and finance in the late 20th century. For the past three years she has taught American history at Brooklyn College.

Kristofer Eckelhoff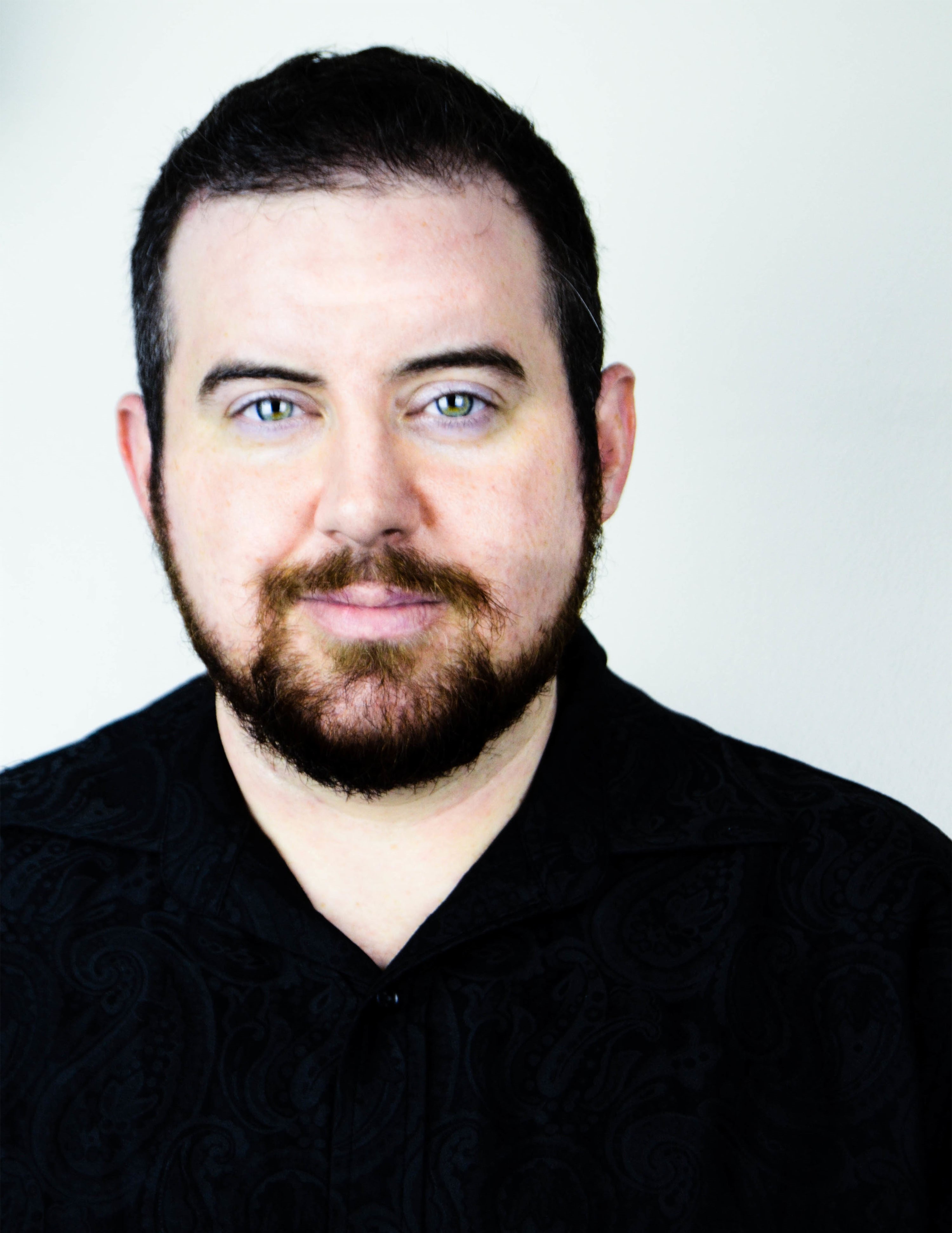 Kristofer Matthias Eckelhoff is a transgender singer (classical/musical theatre) and musicologist who transitioned after over a decade of singing professionally as a lirico-spinto soprano. He has performed in the United States, Germany, and France, and has received several national and international scholarships and fellowships to support his performance and research. He meticulously documented his own vocal transition and now trains other TGNC singers through his private, sliding-scale voice studio. He regularly presents on transgender-specific topics, most recently at the Philly Trans Wellness Conference, the largest transgender gathering in the world. Kristofer is currently finishing a Ph.D. in Musicology at the CUNY Graduate Center and teaches music history and theory at Brooklyn College Conservatory of Music. He holds a bachelor's and master's degree in vocal performance and a master's degree in music history. He is writing his dissertation on voice and gender perception, focusing on transgender performance history in Berlin and is also developing a transgender-inclusive vocal pedagogy to better serve TGNC singers. Kristofer's community work includes making quality music education accessible to the public, and through his teaching practice, both within and outside of the academy, he advocates for decolonizing the way we teach music. In addition to teaching, he has resumed his performance career, performing on recitals and as a regular cast member with Trans Voices Cabaret.

Shawn Fagan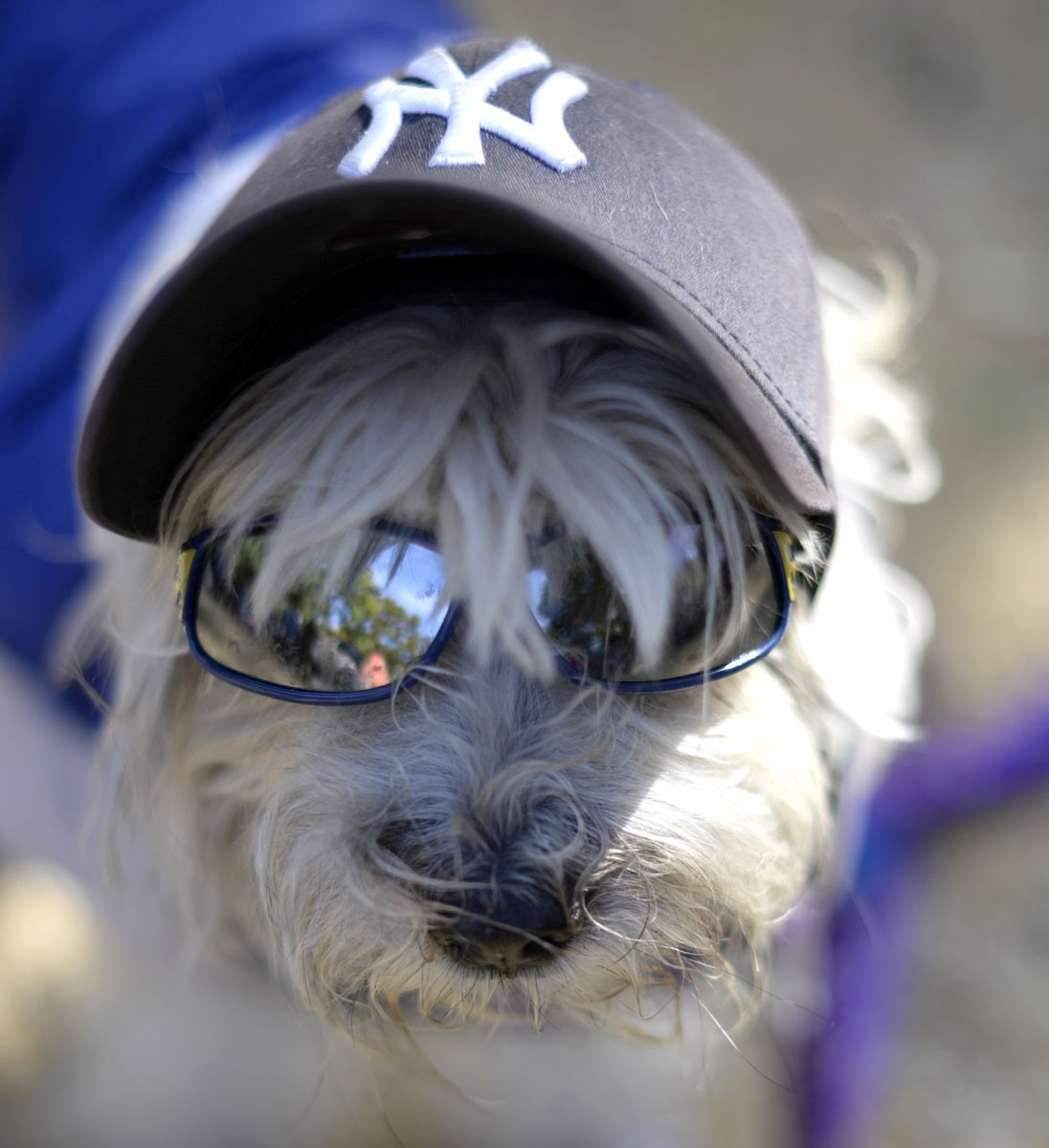 Shawn earned her B.A. from Columbia University and her M.A. from the University of Chicago. She is a doctoral candidate in the Behavioral and Cognitive Neuroscience program researching emotion recognition and altruistic decision-making. She has taught Experimental Psychology and Cognitive Development at Brooklyn College.
Alexis Rodda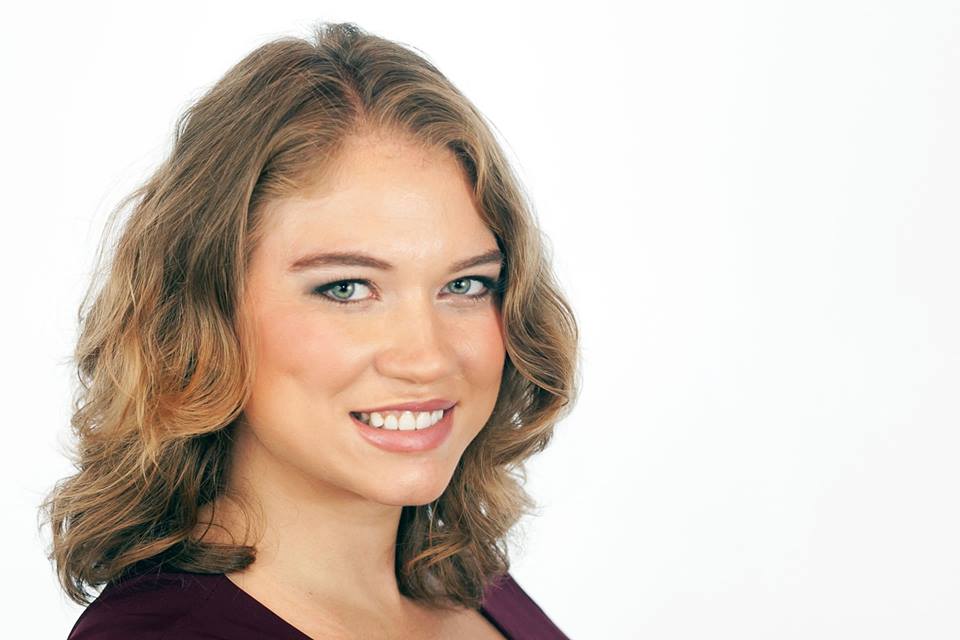 Alexis Rodda is a classically-trained soprano described by New York Classical Review as having "a lovely voice, full of color and body in every register." She attended Princeton University (BA), Mannes College (MM), and currently attends CUNY Graduate Center as a Five-Year Fellowship recipient and doctoral candidate. Most recently, she won a grant, the Elebash Award, to travel to Munich and explore the works of exiled Austrian composer, Egon Lustgarten, at the Lahr von Leitis Archive. A strong proponent of new music, she premiered four new works in the past several years including the leading role in a full length opera, A Taste of Damnation, by Avner Finberg and has developed a new operatic libretto with best-selling author Cari Luna based on her award-winning novel, The Revolution of Every Day. Upcoming operatic roles include Miss Jessel (Turn of the Screw). Previous operatic roles include Agathe (Der Freischuetz), Second Lady (Die Zauberflöte), Hanna (The Merry Widow), Rosalinde (Die Fledermaus), Nedda (I Pagliacci), Nora/Alice (She, After), The Witch (Hansel und Gretel), Berta (Il Barbiere di Siviglia), Mimi (La Boheme), Genovieffa (Suor Angelica), and Penelope (Il Ritorno d'Ulisse in Patria). At Princeton, she was a Lewis Center for the Arts grant winner to create and sing a new opera by composer Maxwell Mamon, Rosaleen, which had its premiere in Richardson Auditorium. She was a 2013 Boston Metropolitan Opera National Council District Winner and Regional Finalist, a 2014 NYC Metropolitan Opera National Council Encouragement Award Winner, and a 2014 Elebash Grant Winner. She was a 2016 Serge & Olga Koussevitsky Young Artist Award Finalist and a Violetta DuPont Competition Encouragement Award Winner. She continues her voice studies with Arthur Levy and Meagan Miller. Additionally, she is a professional singer at St. Patrick's Cathedral in New York City. Alexis also has an active voice and piano studio in the New York City area.

Troy Simpson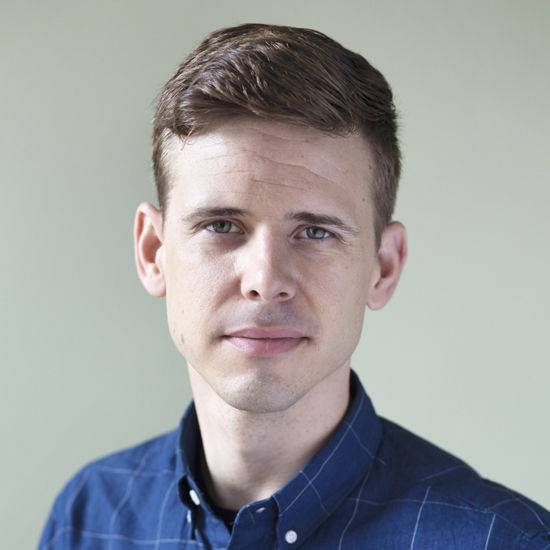 Troy Simpson is a doctoral candidate in the in the Environmental Psychology program at the Graduate Center, CUNY and a founding member of the User Design Information Group, a research sub-group of the Center for Human Environments. His research interests include human-environment relationships, largely in the contexts of sustainability initiatives and public space, as well as the application of social science research methods to design processes. Troy's current research focuses on the digital technification of public spaces. Previously, Troy conducted research at the Center for Research on Environmental Decisions at Columbia University's Earth Institute, and he worked as a green building and policy advisor in the non-profit environmental sector. Troy is a LEED-Accredited Professional and holds a B.S. in psychology and political science from Santa Clara University and a M.A. from Columbia University's Graduate School of Arts and Sciences, Department of Earth and Environmental Sciences.
Jesse Spafford
Jesse is in the fifth year of his PhD, studying philosophy at the Graduate Center. He is particularly interested in anti-authoritarian pedagogy and views writing as a tool for developing a viewpoint and defending it in the public sphere. When he isn't doing academic work, he likes to rock climb and eat dollar-a-slice pizza.

Lynne Stillings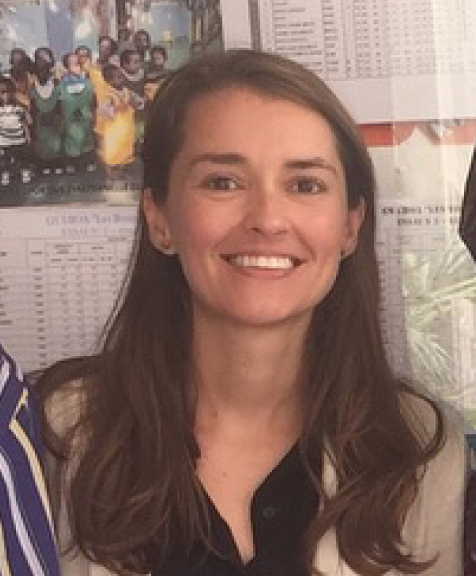 Lynne Stillings is a Ph.D. candidate in ethnomusicology with a certificate in Africana studies at the Graduate Center. Her dissertation research is on children's and youth music and children's rights in Senegal, having previously worked on similar topics in Madagascar and Indonesia. At Brooklyn College she has taught Music: Its Language, Culture and History as well as Music of the World's People.
What We Do: Basic Facts
Writing Fellows work an average of 15 hours per week for 15 weeks each semester, with about five weeks off during winter break. These hours include all meetings (those on campus with each other or faculty members and those at CUNY-wide WAC professional development events). Brooklyn College is assigned six Fellows. The Brooklyn College Writing Fellow Program seeks both to serve its Fellows' professional development and to fulfill requests by various college programs and faculty for their help. Fellows have found it productive and fun to work on many projects in teams of two or three. Fellows and the two coordinators meet weekly for two hours to plan activities, report on ongoing work, develop group projects, and share ideas on each other's projects. We also sometimes discuss issues related to the careers of advanced graduate students (e.g., strategies for the job interview).
Overview
Brooklyn College Writing Fellows are part of a Writing Across the Curriculum initiative to encourage the use of writing as a tool for learning in every discipline. A key premise of WAC is that writing will improve if students have the opportunity to write more frequently and in accordance with the conventions of particular disciplines. One of the most important concepts promoted by the WAC program is that writing is, and should be, a mode of learning in addition to being a mode of communication. WAC proponents believe that students who write as a part of the learning process not only become better writers, but are better able to absorb, analyze, remember, and think creatively about a particular subject or study. The primary mission for Writing Fellows at Brooklyn College, as at most senior colleges, is to help faculty more effectively incorporate discipline-specific writing practices in their teaching. The aim is to embed WAC institutionally and to help faculty absorb WAC practices and culture. Fellows have worked with faculty in 28 of the 31 departments. They have been particularly active in working with writing-intensive majors (currently, art, classics, education, English, music, philosophy, and political science). However, Fellows serve the college community in many capacities, especially in conjunction with other Coordinated Undergraduate Education (CUE) programs, such as the freshman Learning Communities and the Core Curriculum.
Working With Faculty and Departments
Faculty: Writing Fellows assist faculty who want help to better integrate writing into their courses. This includes assisting with revising writing assignments, implementing effective peer revision, working with faculty to develop low-stakes writing exercises, helping faculty devise more efficient protocols for responding to student writing, and creating specialized workshops to help faculty learn more about using writing effectively in the classroom. (Priority is given to faculty teaching a writing-intensive or a Core course for the first time.) Fellows are not permitted to teach (other than workshops or limited 20-minute mini-lessons) or to grade student papers.
Undergraduate Departments: As word has spread about the excellent work done by previous Fellows, deans, chairs, and groups of faculty are requesting help to further embed writing in their curricula. Fellows meet with the initiating parties and plan how they might best work with the program. In the 2011–12 and 2010–11 academic years, Fellows have worked with the peer mentors at the Learning Center to implement WAC methods in their writing tutoring.
Students: Fellows often present 20-minute mini-lessons on specific aspects of writing, such as various skills needed to write the research paper. The aim is for the Fellows to model these presentations in class so as to indirectly "teach" the faculty members how to present these topics themselves in the future. (We fondly refer to this practice as "stealth pedagogy.")
Publications
Fellows have written or edited:
A series of pamphlets introducing WAC practices to the faculty: "Informal Writing," "Responding to Student Writing," "Effective Writing Assignments," "Peer Review," and "Writing in Stages."
An article entitled "Assessing Assessment: A Self-Critique," which was written jointly by six Fellows and has been accepted for publication.
A faculty handbook called the WAC Survival Guide.
Resource materials for the Learning Center website regarding writing, peer editing, etc.
Telling Our Stories, an annual publication of personal essays submitted by freshmen after reading the same autobiography for Freshman Comp. Each fall, a first-year Fellow directs this project, working with the director of Freshman English.
We are currently developing pamphlets on the research paper and on using technology to teach writing, and materials intended to motivate students to care about good writing.
Faculty Development Workshops
Daylong Workshops: Fellows work in pairs to develop and run four annual all-day workshops for full-time and long-term faculty:
Basic: designing assignments, responding to student writing
Advanced I: research papers
Advanced II: writing to learn
Three-day Seminar: Two Fellows teach a three-day faculty seminar during the first week of June that covers the above topics. Incoming Fellows are invited to take the seminar.
Drop-in Clinic (for faculty): On student writing on Faculty Day.
Ad Hoc Workshops: These may run from one to four hours. Fellows are invited to tailor presentations for events such as New Faculty Orientation, a faculty seminar on Generation 1.5 (a variation of ESL) and group meetings of faculty teaching the same Core courses.
Individual Projects
Projects can be tailored or created to further Fellows' interests. Our goal is to find situations in which Fellows' interests, experience and talents are matched to specific programs. Some Fellows prefer to develop writing materials for their own fields; other Fellows have found it particularly fulfilling to work in fields far removed from their specialties. At the start of each semester the Fellows and the coordinators review short- and long-term requests from individuals, programs and departments to determine which projects are viable and how many we can handle; Fellows then divide up the work among themselves. Typical projects include:
Working with those departments that offer or wish to offer writing-intensive majors. Priority is given to courses and majors undergoing changes so that WAC practices may be instilled within the curricula and department culture.
Designing and presenting student writing workshops on thesis statements, summary techniques, transitions between paragraphs, and using proper citation and appropriate diction.
Creating guide sheets for peer review of specific assignments.
Presenting a workshop for a contingent of Core teachers on how to devise assignments that minimize plagiarism.
Writing Fellow Professional Development
If time permits, Fellows share their work with each other to discuss during our weekly meetings, typically in the spring semester after finishing our group readings of the "WAC canon" in the fall. In the past, Fellows have read each other's conference papers, dissertation chapters, and job letters and teaching statements. The WAC program has also had presentations about submitting journal articles and book proposals to publishers, how to evaluate the written work of English-language learners, etc.
Institutional Development
Fellows present to groups of faculty, department chairs and other administrators about WAC practices. Fellows help individual faculty members and departments create and revise writing-intensive courses and majors. When the writing-intensive requirement was redesigned, two interested Fellows attended meetings with the provost, dean of undergraduate studies, WAC coordinator, and certain committee members. Now Fellows meet with writing-intensive departments to ensure coherence in their curriculum.