Urban Sustainability
What is Urban Sustainability?
Learn about the interdisciplinary program of Urban Sustainability at Brooklyn College. This video provides an overview of the program and we encourage you to take SUST 1001, Introduction to Urban Sustainability.
Channel your passion for environmental issues into a practical career that can help save the planet.
The Urban Sustainability Program will provide you with the knowledge, power, and skills to promote sustainable policies and practices in your neighborhood and beyond. The program takes a unique interdisciplinary approach by offering concentrations in economics, environmental science, and sociology. It examines the dynamics between social and natural systems as well as the trade-offs among environmental, social, and economic sustainability. Brooklyn College's metropolitan setting gives you the opportunity to observe firsthand the issues affecting our cities and devise creative and hands-on solutions that foster environmental protection, social equity, and economic vitality. Alongside your course work, you will learn how to use our geographic information system (GIS) laboratory to produce and analyze data to solve urban sustainability problems. Field trips have included community gardens, local beaches and waterways, public transportation facilities, and city parks. Having the advantage of learning about sustainability from this holistic perspective, you will graduate from the program exceptionally prepared to make our cities, and the world, healthier and more livable.
Urban Sustainability Related Links
Urban Sustainability Brochure (pdf)
B.A. Urban Sustainability Factsheet (pdf)
Urban Sustainability Student Research
Part of the HSS Student Expo, this presentation highlights students conducting research during internships and as part of their classes. Projects include: Greenpoint Sustainability PodWalk, E-Commerce Impact Scoping Study, Community FloodNet Project, Urban Farming, and Community Development.
Participating Students
Malik Ali
James Costello
Adam Guzman
Kiera Rivas
Emily Riera
Ching-Shiuan Fang

Yamilka Portorreal
Billie-Rae Johnson
Ian Evans
Galilea Matias
Frank Schellace
Certificate of Achievement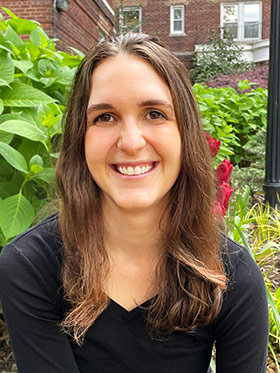 Awarded to
Olivia Beals-Reid
For Academic Excellence
in the Urban Sustainability Program, awarded May 6, 2021.
Contact Information
Director: Rebecca Boger

Location: 4151 Ingersoll Hall
Phone: 718.951.5000 x2159
Email: rboger@brooklyn.cuny.edu
Certificate of Achievement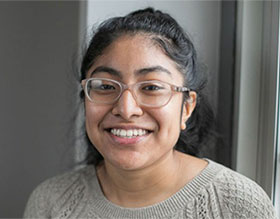 Awarded to
Galilea Matias
The Spirit of Sustainability
in the Urban Sustainability Program, awarded May 6, 2021.