Understanding Library and Catalog Systems Workshop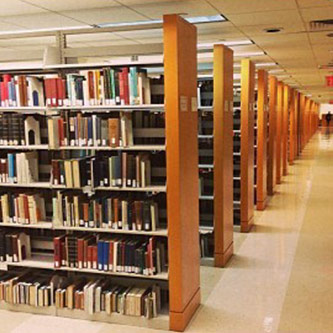 For those of you who missed our workshop on Understanding Library and Catalog Systems, don't fret. Here is a run-down of everything you need to know!
The Brooklyn College Library houses more than one million books and 669,000 electronic books and journals, with a wide array of material including archives and special collections, music, movies, juvenile collections, and more! Books can be borrowed for four weeks with up to three renewals. Course-reserved books—texts and related materials to your class—can be borrowed for up to two hours. Visit the Media Center on the second floor for laptop and iPad rentals!
Did you know that students and staff can reserve a private study room? There are study rooms located on each floor, and they are accessible for students with disabilities. Study rooms can be reserved for two hours at the circulation desk on the first floor.
Inside Scoop: Where and How You Want to Study
If you are looking for a seriously quiet place to get your studies going, visit the Library Science Reading Room on the fourth floor, or the Christoph M. Kimmich Reading Room on the second floor.
Studying with a few friends or worried about disturbing others? The LaGuardia Room on the second floor is perfect for group study. If your preference falls between the two, try studying on the Lower Level. The Library Computer Lab is open 24 hours a day for studying.