Program Details
Advance Your Career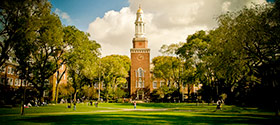 M.S. degree program in accounting (C.P.A. qualifying)
HEGIS code 0502
NYS SED program code 88398
View Student Learning Outcome
This program is registered with the NYS Education Department as meeting the 150 semester-hour requirement for CPA candidates. Students who complete the program may sit for the CPA examination. Course work emphasizes asset valuation and related problems of enterprise reporting, tax research and planning, comptrollership and managerial accounting, contemporary accounting topics, and accounting requirements of the SEC. Applicants must have coursework equivalent to the BS in accounting at BC. Starting fall 2023, the program will be available to students fully online.
Program Heads
| | | | | | |
| --- | --- | --- | --- | --- | --- |
| Name | Title | Phone | | Email | Office Hours |
| Paul, John | Deputy Chair & Program Director | 718-951-5000 Ext. 2644 | 220 Whitehead | john.paul brooklyn.cuny.edu | Email for appointments |
Admission Requirements
Department
Accounting
Fall Application Deadline
June 1st -

Rolling Admissions

Spring Application Deadline
December 15th -

Rolling Admissions

Supporting Documents for Matriculation:
Submit the following documents to the Office of Graduate Admissions:

1. Transcripts from all colleges and universities attended (applicants who earned a bachelor's degree outside the United States need to submit a 'Course by Course International Transcript Evaluation.' http://www.brooklyn.cuny.edu/web/admissions/graduate/apply/documents.php)

2. Two letters of recommendation


REQUIRED TEST:
I. GMAT scores

II. F-1 or J-1 international students must submit English Proficiency Exam. TOEFL- 79, IELTS- 6.5, PTE- 58-63, Duolingo 105-160.

CUNY undergraduate accounting students with a GPA in baccalaureate major of 3.0 or higher need not submit GMAT scores

Refer to instructions at http://www.brooklyn.cuny.edu/web/admissions/graduate/apply.php.

Non-degree students not accepted.
TOEFL (paper, computer, internet)
N/A, N/A, N/A
Examinations
GMAT
Starting Fall 2023 this program will be offered online.

------------------------------------------------------------------------------
Degree requirements
------------------------------------------------------------------------------

Thirty credits are required for the degree.

Students must complete the following courses:

Accounting:
All of the following: Accounting 7106X, 7107X, 7108X, and 7109X.
Two of the following: Accounting 7110X, 7120X, 7130X, 7140X, 7141X, 7150X, 7190X.

Economic analysis:
One of the following: Economics 7000X, Economics 7205X or Business 7205X, or Business 7206X, or Economics 7010X. Note that Economics 7000X has a mathematics prerequisite. Students who have not taken Economics 7025X or a comparable undergraduate mathematics course are advised to take Economics 7010X or Economics 7205Xor Business 7205X or Business 7206X.

Finance:
Economics 7215X or [Business 7215X] or Finance 7215X or [Business 7240X] or Finance 7240X or [Business 7216X] or Finance 7216X.

Quantitative methods:
Economics 7230X or Business 7230X or 7276X or 7278X.

Business Electives/Econometrics:
One course from the following: Accounting 7110X, 7120X, 7130X, 7140X, 7141X, 7150X, 7190X; Business 7200X, 7202X, 7204X, 7208X, 7216X, 7220X, 7240X, 7250X, 7255X, 7260X, 7276X, 7278X; Business 7131X or Accounting 7131X; Economics 7020X, 7021X.

With permission of the chair or graduate deputy chairperson, up to 12 graduate credits may be accepted for work done at other institutions.