Carlos A. Santiago '19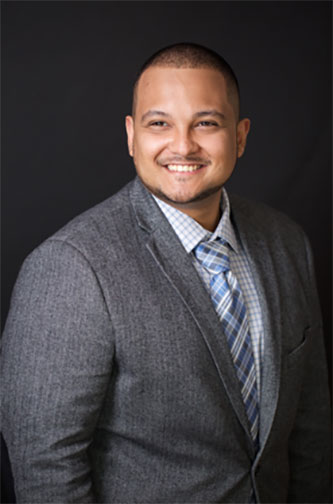 Digital Collections Assistant at the New York Genealogical & Biographical Society
What is your current career?
I am a public historian who currently works as the Digital Collections Assistant at the New York Genealogical & Biographical Society (NYG&B). In this role, I play a key part in making digitized genealogical documents accessible for members. I assist the institution with the preservation of documents through digitization projects, indexing, describing collection material, and more. Aside from working at the NYG&B, I make time to work on my research topic, which is the history of tourism and the New Deal in Puerto Rico. I love making use of my academic training and I hope to get an academic journal article published on my topic soon. I also apply my public history training by writing history essays for general audiences and trying to get them published on sites like H-Net and others.
In what ways do you feel your master's degree in history has had a positive impact on your life and/or career?
My Master's degree in History gave me the opportunity to explore my options. When I applied, I still very much wanted to get a Ph.D., but I decided to go to a M.A. program first because I wanted to plan an alternate career path. If I had not chosen to get my History M.A. at BC, my life would have gone another direction. This program is what led me to explore public history and become a student at the College of Staten Island's Advanced Certificate in Public History program. Furthermore, BC prepared me to have the skills and the confidence to write history essays with the hopes of getting them published. I may not be getting a Ph.D. but that does not mean that I cannot make my own contributions to the field. A History M.A. is both earned and constantly applied. Academic history taught me how to think outside of the box and use problem solving skills when obstacles present themselves during research, which are lessons that I apply to my career, writing, and life.
Which history course or courses were particularly meaningful to you during your time in the Brooklyn College History Department? Why?
I would say that the Pre-Modern China and Modern China courses taught by Dr. Meyer had the most profound impact on me. The content was excellent and I believe that it made me a much better researcher as a result. He had us analyze primary sources at home and in the classroom. Our discussions in class weaved both primary and secondary sources rather seamlessly. What was most impressive was Dr. Meyer's expertise. He made connections that I would not have dreamed of imagining, which pushed me to learn how to fully flesh out a historical narrative. Dealing with Pre-Modern China sources was very challenging, yet Dr. Meyer taught the class how to interpret primary sources effectively and responsibly. These classes were among the most satisfying and challenging. I owe much of my skills as a historian to Dr. Meyer's classes and his feedback on my papers.
Are there any other reflections on your time in the BC History Department that you'd like us to include in your spotlight?
When I was an undergrad I found a couple of books written by a historian named Benjamin Carp. They are titled, Rebels Rising and Defiance of the Patriots, respectively. I read both books and ended up loving them. When I found out the author was a professor at Brooklyn College, it prompted me to check out Brooklyn College's History department faculty. I loved what I saw. It was a pleasure to see that Brooklyn College's History department tried its best to serve the diverse student body by having professors that specialize in different regions. After I saw the department's web page, I was convinced to apply to the program. I soon reached out. I corresponded with two helpful people in Dr. Rawson and my soon-to-be advisor, Dr. Ebert. They made me feel at home and eventually I decided to attend BC. My entire story would not have been possible if I never picked up Dr. Carps' books. If for some reason I read two other books in their place, I almost guarantee I would not have begun my grad school journey at Brooklyn College.