Joshua Rappaport '19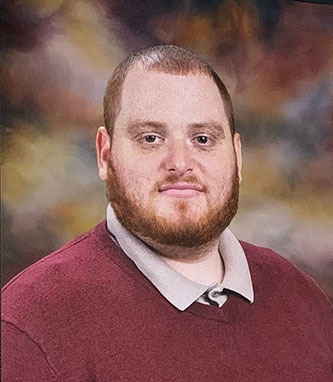 NYC DOE Social Studies Teacher
In what ways do you feel your major in history helped to prepare you for your current career? Are there any skills that you developed as an undergraduate history major that are essential to your work?
My history degree from Brooklyn College equipped me with many skills required in the field of education. Most important are skills in communication, making connections, and teamwork. Communication is key when working with children. On top of being clear and concise in delivery and facilitation, social studies teachers must also assist students in finding the daily lesson's meaning and connection to their world. Teamwork among staff is a crucial part of my career. I enhanced my teamwork knowledge and abilities in Brooklyn College history courses through the process of group projects and presentations, debates, and engaging in discourse with fellow history majors and professors in seminars.
Are there any other reflections on your history major or time in the BC History Department that you'd like us to include in your spotlight?
I often reflect on my undergraduate studies at Brooklyn College and it brings a smile to my face. I cherish all of the conversations—informative, celebratory, and difficult—and debates that took place within the four walls of Boylan Hall rooms. Every lesson, every conversation, every debate led to growth in knowledge and understanding of the other side. We listened to each other and with that came progress. That's what "history" is all about. That, and cramming for exams in the history lounge.
Which history course or courses were particularly meaningful to you during your time as a BC history major and/or have had a lasting influence? Why?
My favorite aspect of the history department at Brooklyn College has always been our incredible, brilliant, and dedicated professors. They have all left a lasting influence on me and I will attempt to give them all a shoutout. I took Prof. O'Keeffe's Intro to the Study of History at what a college student would consider, "Early in the morning." Her energy, enthusiasm, and amazing lectures made it where I was never tired, but instead excited to participate. That course introduced me to the idea that knowledge in history doesn't mean getting questions right on Jeopardy!, but rather researching, asking questions, making arguments, and successfully conveying that argument with evidence to others. I wound up enjoying that almost as much as sweeping a historical category on Jeopardy!. History of the Future with Prof. Rawson was a total game changer. Like many other history courses, we would often read, analyze, and discuss different sources. A theme from the class that I remember well is dystopia. It was during this time that I was getting further into the band Rush and their album, 2112. The combination of this course and that album is truly mind-blowing. That remains my favorite course and band of all time. Great professors like Prof. Ebert and Prof. Griffin both taught courses that helped me develop the knowledge of some of the content that I now get to pass on to my students. Prof. K.C. Johnson is a genius, mad-scientist of a U.S. history professor. His depth of knowledge completely blew me away on a regular basis. I always say to myself, "Prof. Johnson is kind of like my grand-professor" because he was my 7th and 8th grade social studies teacher's history professor in college as well. My upper-level colloquiums were with Prof. Stern and Prof. Fishman. Prof. Stern deeply analyzes artifacts that many other people may simply glance over. With this impeccable skill, she brings these artifacts to life and unveils their meaning and value. It's a skill, level of intellect, and caring of these artifacts that I tremendously admire. Prof. Fishman is a true political activist and one that everyone at Brooklyn College should look up to. His course on the Palestinian-Israeli Conflict opened my eyes.
Thank you to the amazing professors of Brooklyn College's history department!