Joyce Salame Ashkenazi '18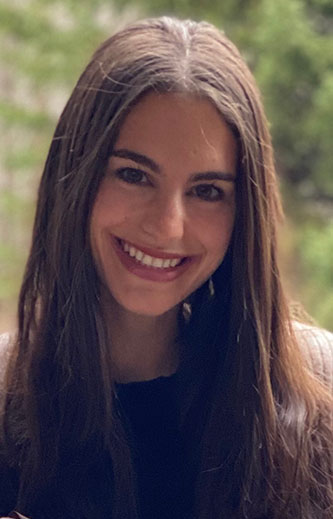 History Teacher at Magen David Yeshivah High School
In what ways do you feel your major in history helped to prepare you for your current career? Are there any skills that you developed as an undergraduate history major that are essential to your work?
My history major from Brooklyn College prepared me for my career as a history teacher in many ways. During my time in the history department, I read through countless documents, analyzed them individually and as part of a group, and often presented my work to the class. There are many sources I was exposed to as a student that I have saved and incorporated into my lessons as a teacher. In Brooklyn College, we were often encouraged to share our thinking with the rest of the class. This practice gave me insight into the different types of learners and how they are able to make sense of documents through difference processes. I am constantly recalling those instances when incorporating differentiation into my classroom. Most importantly, my history major gave me the confidence to get in front of a group of people and share my thoughts. Through these experiences, I have become my most comfortable self standing in front of a class and leading a lesson.
Are there any other reflections on your history major or time in the BC History Department that you'd like us to include in your spotlight?
During my time in the BC History Department, I was continuously pushed to practice my higher order thinking skills when evaluating events throughout history. I was encouraged to question and debate the information as opposed to taking it at face value. By taking this approach to study history, not only did it push me to explore different perspectives, it made the subject even more interesting! By feeling like I can contribute to the historiography, I became personally invested in what we were studying. In every unit I teach my class, I am constantly giving my students opportunities to question, critique, and evaluate the information given to them. In fact, many of my classes eventually turn into peaceful debates.
Which history course or courses were particularly meaningful to you during your time as a BC history major and/or have had a lasting influence? Why?
I attended many meaningful history courses as a BC history major, however there are two professors I will never forget. Professor Steven Remy introduced me to my favorite book genre, memoirs. We studied European history through numerous memoirs which gave me an individualized perspective on major European events. Another professor who had a lasting influence on me is Professor Brigid O'Keeffe. I was mesmerized by the way she taught, treated, and interacted with her students. In addition to the notes I took for the class, I always made mental notes of what to do as a teacher through her example. Professor O'Keeffe made me feel intelligent and valuable which is what I try to do for my students every day.