Keara W Small '20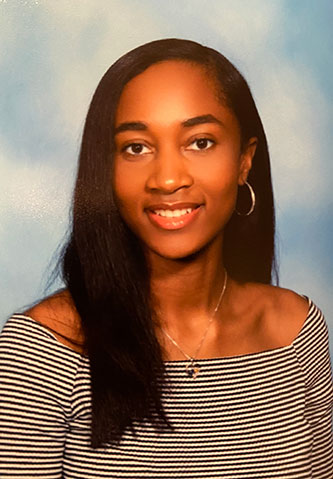 Middle School Teacher
In what ways do you feel your major in history helped to prepare you for your current career? Are there any skills that you developed as an undergraduate history major that are essential to your work?
My history major has laid the foundation and core values in my classroom as a social studies teacher. One of the key skills I developed as an undergraduate history major was being able to analyze and interpret how an argument was conveyed. More so, I was urged to examine and connect sources used throughout a text. Methodology is a framework that not only lays out the blueprint for research, yet it allows us to understand the intent and choices made by the author. I urge my students to think critically about everything they read! As we read novels and articles, I urge them to question everything in front of them; Who's missing? What's missing from this argument and why? As a first-year teacher, many of my students understood history as prehistoric and unrelatable. However, after implementing culturally relevant pedagogy in my classroom my students are able to use history to understand their identity and the present.
Are there any other reflections on your history major or time in the BC History Department that you'd like us to include in your spotlight?
As a double major, I had the opportunity to experience both the education and history department. Many of my peers from the history department majored in so many different fields, which makes the department so unique. In any history course offered at Brooklyn College, you could be sitting next to a pre-med student, a future educator, or an aspiring musician. As a black woman who majored in history, I appreciated spaces where I could unapologetically be myself. Having the opportunity to exchange idea, experiences, and concerns with fellow history students are moments that I would never forget.
Which history course or courses were particularly meaningful to you during your time as a BC history major and/or have had a lasting influence? Why?
A course that every history student will take is HIST 2001, which allowed me to practice thesis writing and extensive research. I went into libraries and explored so many databases to write my final paper. At the end of the course, I felt so proud because of my ability to overcome the obstacles when conducting research. A meaningful course that shaped one of the reasons why I decided to major in women and gender studies for my master's degree was HIST 4003. In the spring of 2019, I took a Russian history about Stalinism in the Soviet Union and became very fascinated about women and the role of gender in the economy.