Sammy Calvo '10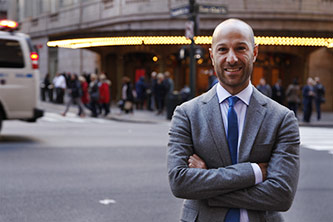 Real Estate Lawyer
In what ways do you feel your major in history helped to prepare you for your current career? Are there any skills that you developed as an undergraduate history major that are essential to your work? And can you give us an example (or examples) of this?
Majoring in history gave me the ability to spot trends and patterns that happen both in the workplace and in everyday life and to make meaning out of them. That's in essence what the study of history is. It takes the mundane—dates, statements, facts—and weaves a coherent story based on those things. Of course, on a more fundamental level, the skill to research and write about various topics has helped me tremendously in my career in law.
Are there any other reflections on your history major or time in the History Department that you'd like us to include in your spotlight?
I thought the History Department was wonderful. There were many professors who were committed and passionate about their particular expertise in history.
Which history course or courses were particularly meaningful to you during your time as a history major and/or have had a lasting influence? Why?
A course I took on Russian/Soviet history of the 20th century. Growing up, I felt that the history and trajectory of the Western world was all that was ever studied or dealt with. Immersing in a history so fundamentally different (seeing what the other side was doing) was fascinating.