Sara Lifschutz '12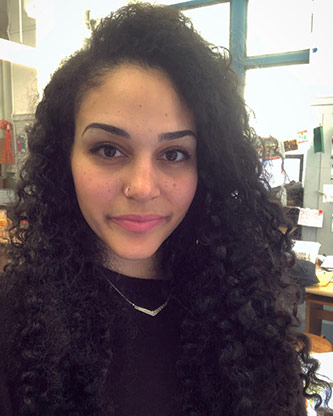 Social Studies and ENL Teacher (NYC DOE)
In what ways do you feel your major in history helped to prepare you for your current career? Are there any skills that you developed as an undergraduate history major that are essential to your work? And can you give us an example (or examples) of this?
After my time at Brooklyn College, I went on earn a master's degree from Teachers College at Columbia University. I can say firmly that having studied pedagogy in that capacity, I was overwhelmingly grateful that my professors at BC, especially in the History Department, really pushed us to think critically. Critical thinking is a skill far more significant and transferrable than any of the historical knowledge I gained. I realized only after starting graduate school how important it was to be able to analyze source material not only for aspects like main idea and theme, which are traditionally taught in literature classes, but for complexities like bias, reliability, validity, and corroboration. I use these skills daily in my own personal learning, and I stress their importance in teaching my high school students, especially as they are all immigrant youth in 2019.
Are there any other reflections on your history major or time in the History Department that you'd like us to include in your spotlight?
History was actually my last major I added to my triple major program. I had always wanted to study history, but I had reservations that grew out of the negativity I heard from others about possible career paths in the field. I am glad I chose not to listen to those who tried to deter me from this course, because I was met with nothing but openness and acceptance from both faculty and peers in the History Department. I would go as far as to say that it wasn't until my senior year, when I was predominantly taking history classes, that I actually made friends at BC. We all know how difficult forming meaningful relationships can be at a commuter school. Joining the Brooklyn College Historical Society opened doors for me socially, academically, and even helped me land an internship senior year at the Schomburg Center for Research in Black Culture.
Which history course or courses were particularly meaningful to you during your time as a history major and/or have had a lasting influence? Why?
The course I think about most frequently, and the one that has impacted me most deeply, would be the Colloquium in Cultural History I took with Professor Steven Remy. I teach the 20th century in both global history and in U.S. history in my current profession, and I reflect often at the lens through which Professor Remy exposed us to many of these same events, ideologies, and themes. I recall watching eye-opening cinema, reading enlightening books and articles, and having discussions that were lively, and personal, for many of us sitting in the room. The way Professor Remy was able to facilitate these discussions, which sometimes turned into debates, is admirable, and I try in my own career to emulate the way he affirmed various opinions, while always guiding the discussion back to the facts and texts.