Terrance Blackman Stroud '98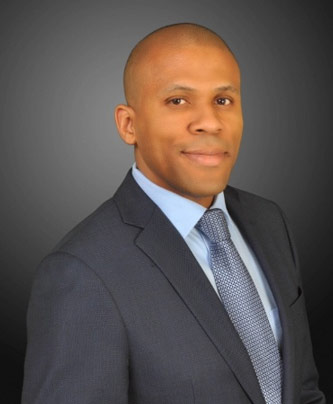 Deputy Commissioner, Department of Social Services (DSS)
I oversee the training, workforce development, and logistical support functions for the largest municipal social services agency in the country. The Department of Social Services (DSS) has an operating budget of $9.7 billion and over 14,000 employees. DSS is composed of the administrative units of the Human Resources Administration (HRA) and the Department of Homeless Services (DHS).
In what ways do you feel your major in history helped to prepare you for your current career? Are there any skills that you developed as an undergraduate history major that are essential to your work? And can you give us an example (or examples) of this?
Majoring in history helped prepare me for challenging roles in government. I developed analytical skills that I continue to use on a daily basis. As a discipline, history encourages interdisciplinary thinking, which is vital to the decision-making process and developing creative and practical solutions.
Are there any other reflections on your history major or time in the History Department that you'd like us to include in your spotlight?
Esteemed historian John Hope Franklin was the first African American to chair a history department at a major U.S. college and was awarded the Presidential Medal of Freedom. I remember the first time I saw his glass showcase in the History Department's conference room, which included his numerous writings and achievements. I felt a connection to him and the department and decided to become a history major shortly thereafter.
Which history course or courses were particularly meaningful to you during your time as a history major and have had a lasting influence? Why?
One of my favorite history courses was the History of New York City, taught by esteemed Professor Edwin Burrows. As a first-generation New Yorker, I was interested in the rich history of our city, and I knew that for over a decade Professor Burrows was working on a detailed account of New York's history. I remember coming to class one day and he announced with surprising humility that he had just been informed that he won the Pulitzer Prize for his book, Gotham: A History of New York City. As a I left class there were reporters waiting to interview him and news vans parked in front of the building. I will always remember that moment, which reinforced to me the importance of hard work and determination.