Programs
Advance Your Career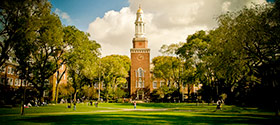 Summer Advising
Professor Pérez-Rosario will be advising students on Mondays and Wednesdays from 1-3 p.m., and by appointment. Students can call 718.951.5451 during that time or use DATE to schedule an appointment.
Schedule an Appointment with an Adviser using DATE:
Log on to BC WebCentral Portal
Click eServices
Select "Schedule an Appointment"
Click on "DATE"
Select an Adviser
Spanish, M.A.