French Studies at Brooklyn College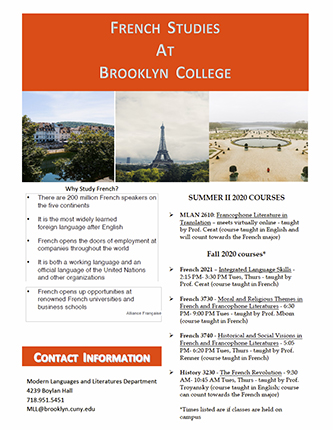 Why Study French?
There are 200 million French speakers on five continents.
It is the most widely learned foreign language after English.
French opens the doors of employment at companies throughout the world.
It is both a working language and an official language of the United Nations and other organizations.
French opens up opportunities at renowned French universities and business schools.
Fall 2020 Courses
Note: All times listed are if classes are held on campus.
Further Study Options
More Information
Department of Modern Languages and Literatures
4239 Boylan Hall
718.951.5451
MLL@brooklyn.cuny.edu