2019 Annual Lecture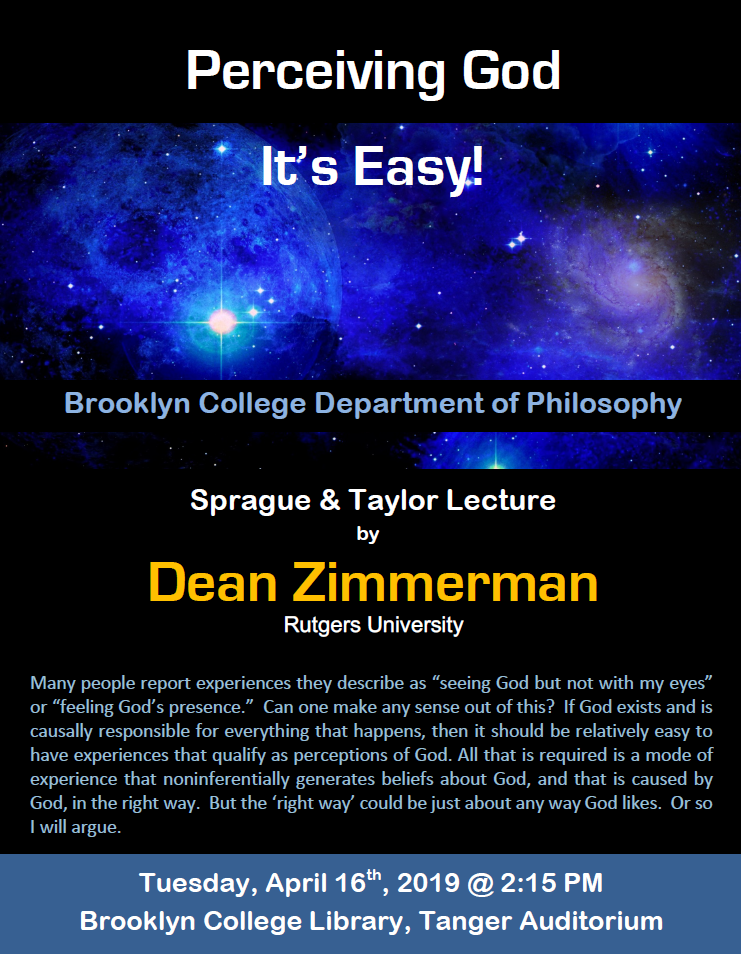 Perceiving God—It's Easy!
Speaker: Dean Zimmerman (Rutgers University)
Tuesday, April 16
Starts at 2:15 p.m.
Woody Tanger Auditorium, Brooklyn College Library
Many people report experiences they describe as "seeing God but not with my eyes" or "feeling God's presence." Can one make any sense out of this? If God exists and is causally responsible for everything that happens, then it should be relatively easy to have experiences that qualify as perceptions of God. All that is required is a mode of experience that non-inferentially generates beliefs about God, and that is caused by God, in the right way. But the "right way" could be just about any way God likes. Or so I will argue.