Student Spotlight - Heather Alper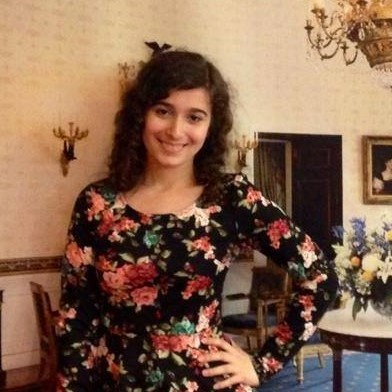 Q: What is your current class standing and anticipated graduation date?
I am currently a senior.
Q: What are your major(s) and/or minor(s)?
I am majoring in Philosophy and Law, and double minoring in Political Science and Women's and Gender Studies.
Q: Why did you choose to be a philosophy major?
At the start of my college career, I planned to double major in English and Political Science. After taking Political Philosophy, however, I discovered a course of study that would allow me to explore my passion for law and justice while simultaneously analyzing classic literary texts; I enthusiastically registered as a Philosophy and Law major and made Political Science my minor. My feminist spirit inspired me to adopt my other minor: Women's and Gender Studies. I am passionate about studying the ways in which inequalities operate in society—in hopes of having the opportunity to help correct them.
Q: What are your goals for the future? Do you have plans to attend graduate school, or do you have a career in mind upon graduation? What type of career are you seeking upon graduation?
I aspire to attend law school, and ultimately become a human rights attorney.
Q: What are your interests in philosophy?
My two main interests are Philosophy of Law and Ethics.
Q: Who are your favorite philosophers?
I particularly enjoy the writings of Aristotle, John Locke, and Audre Lorde.
Q: Do you have a favorite quote by a philosopher?
Aristotle asserted that "being loved, however, people enjoy for its own sake, and for this reason it would seem it is something better than being honoured and that friendship is chosen for its own sake" (Nicomachean Ethics, 1159a25-28). We live in a competitive world in which prestige is valued and, unfortunately, perceived social status is often prioritized over developing meaningful relationships. As an academically ambitious person, I refer to Aristotle's wisdom as a reminder that it is ultimately more important to be a virtuous person who develops honest, meaningful relationships with my professors and peers than merely do whatever I can to get ahead in society.
Q: What is your favorite book in philosophy?
My favorite philosophical book is Artistotle's Nichomachean Ethics. He explores key issues surrounding goodness, offering an invaluable commentary on how to live a good life.
Q: Have you had any recent accomplishments such as conferences you attended/presented at, awards/scholarships you have received, contests you have won, publications you have made, and so forth?
This year, I was honored to receive the Philosophy Merit Award from Brooklyn College's Philosophy Department. I also won several scholarships to fund my study abroad program, including Brooklyn College's Furman and SASA scholarships. In addition, I created an international campaign encouraging the National Women's Studies Association to revoke a resolution undermining academic inclusion.
Q: What are one or two fun facts about you?
I studied abroad at Shanghai University for a semester, focusing on Chinese politics and Mandarin.
I studied public policy under Retired Four-Star General David Petraeus.