Student Spotlight - Jack Gallo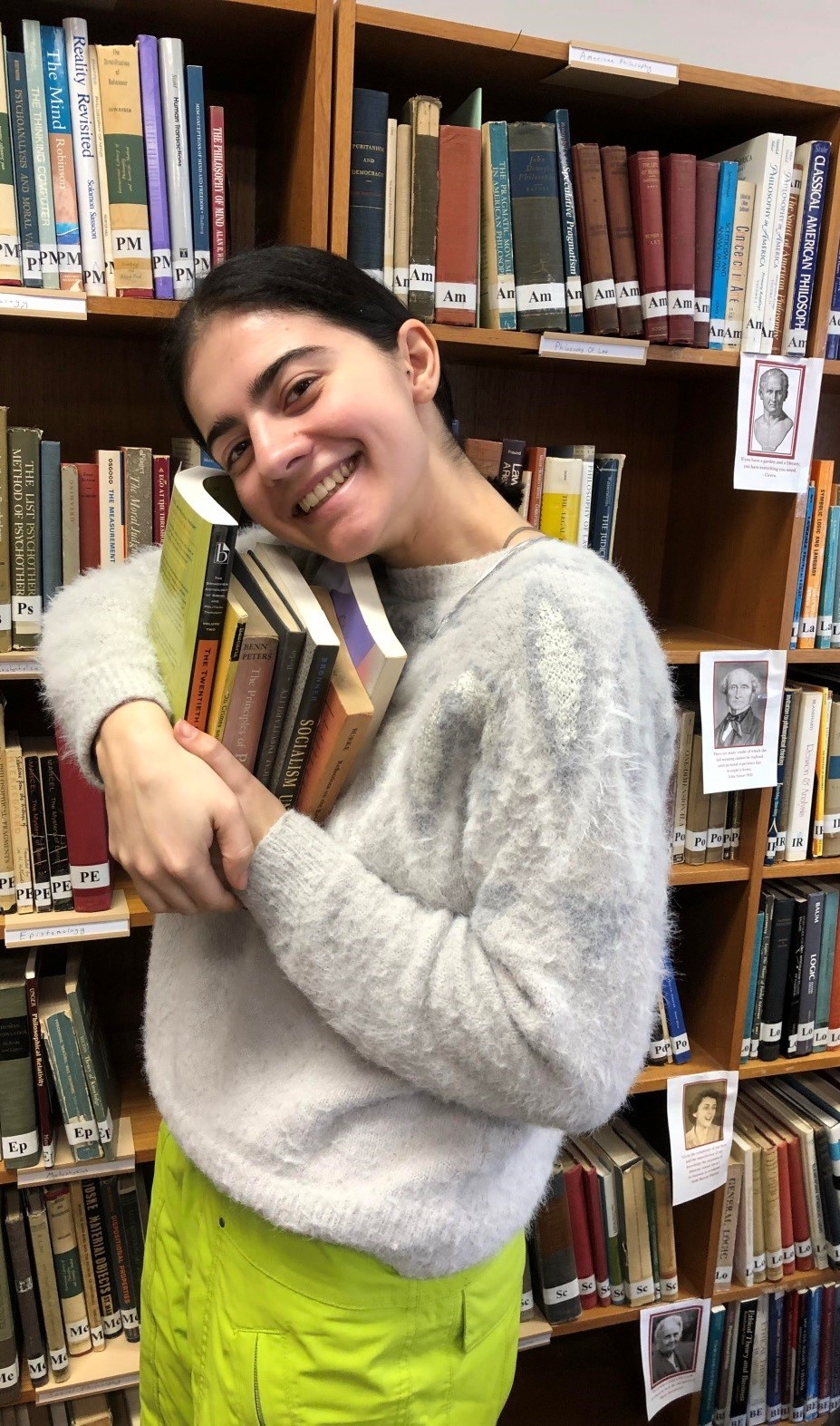 Q: What is your current class standing and anticipated graduation date?
I am a junior, and I plan to graduate in the spring 2019 semester.
Q: What are your major(s) and/or minor(s)?
I am a psychology major with minors in art, philosophy, and Italian.
Q: Why did you choose your major(s)/minor(s)?
I chose these majors because I am interested in the interaction between biology and society.
Q: What are your goals for the future? Do you have plans to attend graduate school or do you have a career in mind upon graduation?
I am not sure yet what my career goals are but immediately after graduation I want to hike the Appalachian Trail and join a commune.
Q: What are your interests in philosophy?
My favorite subject in philosophy is metaphysics. I like to contemplate the nature of personhood and personal identity through time.
Q: Do you have a favorite quote by a philosopher?
I don't have a favorite quote, but my favorite philosophical idea is Monism. Although there is a barrier between our individual consciousness, every atom in the universe was created from the same energy. We are all part of an interconnected One.
Q: What is your favorite book in philosophy?
I really enjoyed Notes From the Underground by Fyodor Dostoyevsky.
Q: Have you had any recent accomplishments such as conferences you attended/presented at, awards/scholarships you have received, contests you have won, publications you have made, and so forth?
I am currently a Mellon Transfer Student Research Fellow doing research on the Italian American experience during the first wave of Italian immigration.
Q: What are one or two fun facts about you?
I read Tarot and love rollerblading!