Student Spotlight - Nimra Asif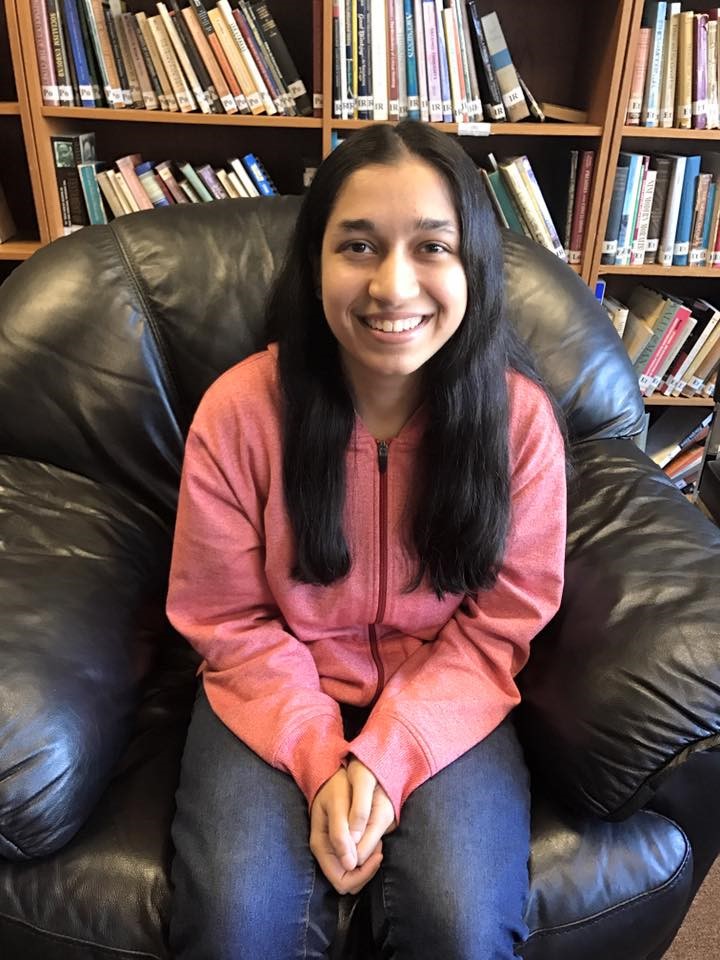 Q: What is your current class standing and anticipated graduation date?
I'm a junior, and I will graduate in spring 2018.
Q: What are your major(s) and/or minor(s)?
I'm doing a double major in Philosophy and English.
Q: Why did you choose to become a philosophy major?
I chose to major in Philosophy because I'm extremely curious, and I ask questions about everything. In the Philosophy Department, I can openly question and investigate all ideas, theories, and values. Also, I have a wide range of interests, such as science, history, literature, religion, and morality. Philosophy allows me to explore all these interests because there are so many subfields within philosophy.
Q: What are your goals for the future? Do you have plans to attend graduate school or do you have a career in mind upon graduation?
I would love to go to graduate school and keep exploring the world of ideas, but I did not make any concrete plans yet. I want to have a career that involves teaching though because I tutor at the Learning Center, and I love it.
Q: What are your interests in philosophy?
My interests in Philosophy are Logic, Religion, Philosophy of Science, Existentialism, Pragmatism, and Evolutionary Ethics.
Q: Who are your favorite philosophers?
My favorite philosophers include David Hume, C.S. Peirce, René Descartes, Jean-Paul Sartre, Soren Kierkegaard, Karl Popper, William James, and Alan Watts.
Q: Do you have a favorite quote by a philosopher?
"Indulge your passion for science...but let your science be human, and such as may have a direct reference to action and society. Be a philosopher; but amidst all your philosophy, be still a man." —David Hume
Q: What is your favorite book in philosophy?
Dialogues and Natural History of Religion, by David Hume
Q: Have you had any recent accomplishments such as conferences you attended/presented at, awards/scholarships you have received, contests you have won, publications you have made, and so forth?
I recently co-founded an interfaith program in association with the Muslim American Society and the Riverdale Presbyterian Church to foster dialogue and friendly relationships between teens from different faiths. I won the Albert Shanker College Scholarship, and I use the money I get from that scholarship fund to pay some of my tuition and cover book expenses.
Q: What are one or two fun facts about you?
I love reading, watching TV, and finding philosophical issues in popular TV shows, such as Arrow, Person of Interest, Daredevil, and Mr. Robot.