Student Spotlight - Erick Bianculli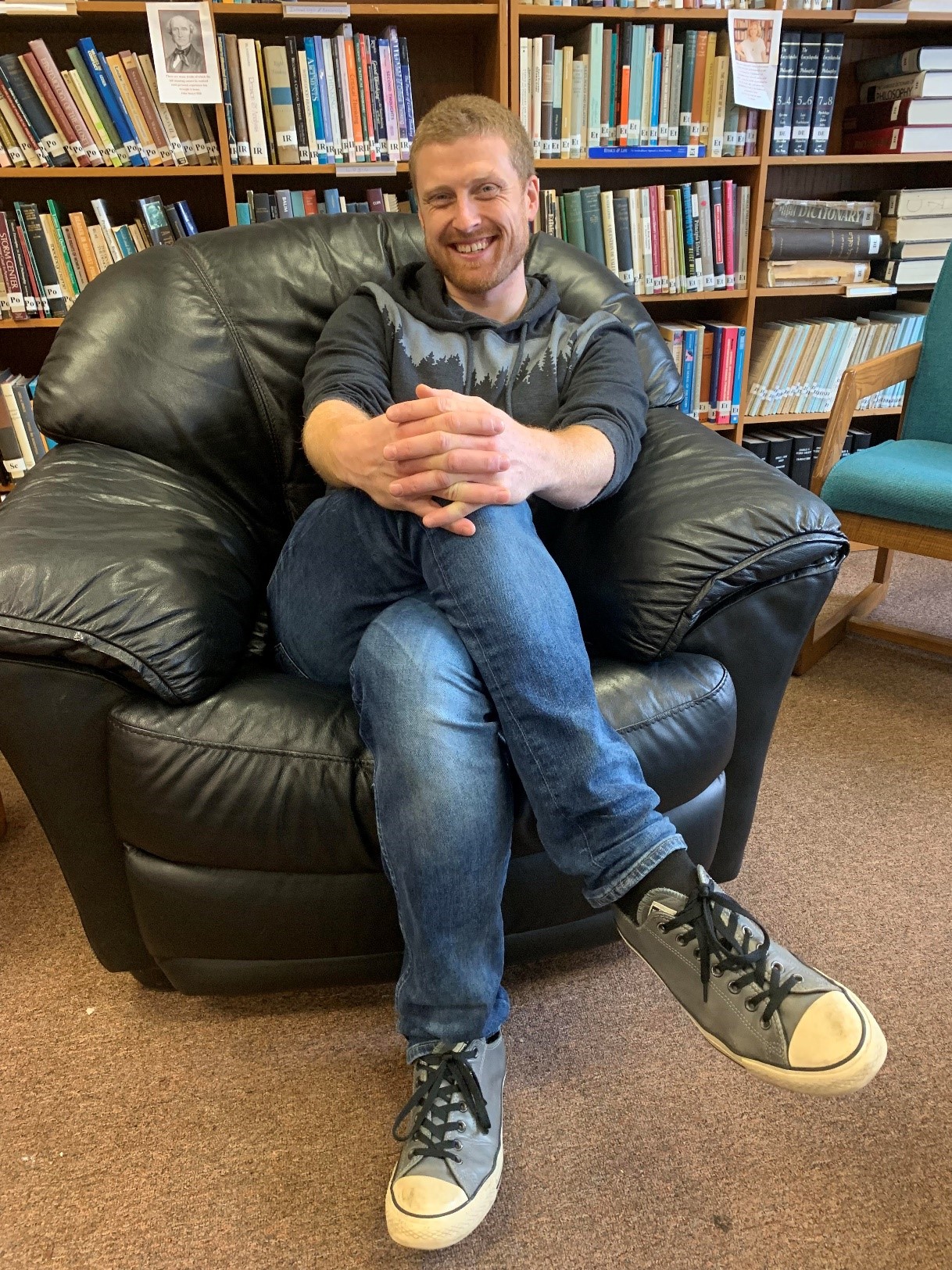 Q: What is your current class standing and anticipated graduation date?
I have more than enough philosophy credits to graduate and will likely graduate in the spring, but I plan to spend another two semesters here to finish up my biochemistry minor.
Q: What are your major(s) and/or minor(s)?
My major is philosophy and other fields, and my minor is in biochemistry.
Q: Why did you choose to become a philosophy major?
It started with the Euthyphro dilemma back in a first semester critical thinking course with Professor Roberto Ruiz. I remember having an immediate feelings of needing to learn how to argue and think properly, that is, with a little bias as possible and with a deeper understanding of critical thinking and heuristics. Moreover, I had, at a young age, always asked questions about the nature of being human. This led into questions about the nature of being and non-being, and I would later learn that I was asking a paradoxical question referred to as Plato's Beard, a name coined by Quine. To say the least, I already had a predisposition to asking philosophical questions, so to major in philosophy was far from wonder; perhaps it was a kind of determinism.
Q: What are your goals for the future? Do you have plans to attend graduate school or do you have a career in mind upon graduation?
The plan is to open a brewery somewhere in Brooklyn or Queens in the near future. I was set on the idea of graduate school since I started studying philosophy but have since turned my priorities to making beer. There is so much history, culture, science (and dogma) that emerged from that ancient drink, and being an agent in creating such a drink has struck me as a necessary aspect of my being. Not to mention the process is immensely gratifying, not only as a personal philosophy about the ingredients and process but also as an artistic outlet that satisfies my desire to create things that offer a lasting subjecting experience.
Q: What are your interests in philosophy?
Without a doubt, metaphysics and philosophy of science.
Q: Who are your favorite philosophers?
Traditional philosophers such as Aristotle, Hume, Clifford, Russel, Popper, Kuhn, and Schaffer. I also enjoy some other inspiring thinkers such as Einstein, Carl Sagan, and Steven Novella.
Q: Do you have a favorite quote by a philosopher?
"The danger to society is not merely that it should believe wrong things, though that is great enough; but that it should become credulous, and lose the habit of testing things and inquiring into them; for then it must sink back into savagery."—The Ethics of Belief, William K. Clifford.
Q: What is your favorite book in philosophy?
Aristotle's Metaphysics.
Q: What are one or two fun facts about you?
I hiked the Appalachian train from Maine to Georgia in 2011 and Vermont's The Long Trail in 2012. In 2014, I hitchhiked from the Atlantic Coast in North Carolina to the Pacific Coast in Washington, then I decided to buy a bicycle and cycle back home in New York.