Student Spotlight - Chukwunonso Nwasike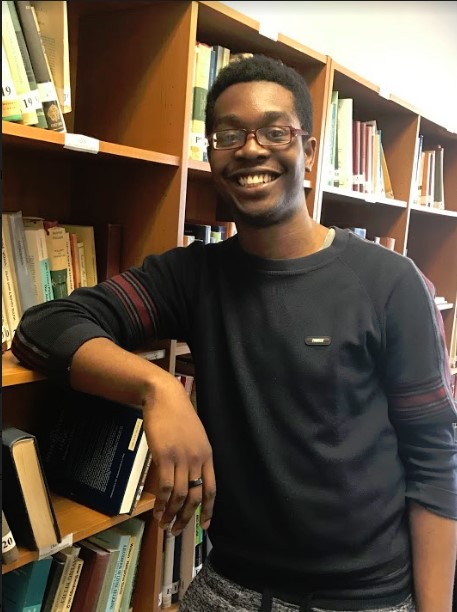 Q: What is your current class standing and anticipated graduation date?
I'm a junior, and I will be graduating in May 2018.
Q: What are your major(s) and/or minor(s)?
I'm majoring in Biology and Philosophy, and I'm on the Pre-Med track.
Q: Why did you choose to become a philosophy major?
I love Biology because I have always wanted to understand things. Biology allows me to understand people mechanistically. Philosophy allows me to do the same thing, but in a more theoretical way. I can know how a person is alive through Biology, but by studying Philosophy, I am given the space to wonder why.
Q: What are your goals for the future? Do you have plans to attend graduate school, or do you have a career in mind upon graduation? What type of career are you seeking upon graduation?
My plan is to go to medical school. I want to stay in New York City if I can.
Q: What are your interests in philosophy?
Mainly, I am interested in Applied Medical and Bioethics. However, I also really like to study Metaphysics.
Q: Who are your favorite philosophers?
There is a Canadian Bioethicist named Eike-Henner Kluge, and I am a real fan of his work. As for Metaphysics, I really like Spinoza.
Q: Do you have a favorite quote by a philosopher?
Locke, on innate ideas: "Children and idiots have not the least apprehension of them." Honestly, I feel it's kind of funny. However, I do believe that it serves as a rather legitimate objection to innatism.
Q: What is your favorite book in philosophy?
I am not sure what my favorite book is, but the Ethics of Care is definitely my least favorite. I feel it has a ton to offer in really seeing how we act in society. It is practically spot-on. However, I think that as a guide as to why we should act, it doesn't do well.
Q: Have you had any recent accomplishments such as conferences you attended/presented at, awards/scholarships you have received, contests you have won, publications you have made, and so forth?
I have two papers that have been accepted to undergraduate conferences this year, and I'm really excited to go. One is on Medical Ethics at the end of March, and the other is on Animal Ethics in the beginning of April.
Q: What are one or two fun facts about you?
I've been playing the guitar and singing for about 10 years, and I love song writing.