Student Spotlight - Jenni Innes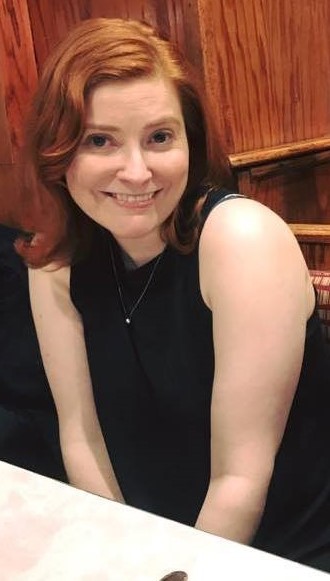 Q: What is your current class standing and anticipated graduation date?
I'm a senior, and I expect to graduate in fall 2017.
Q: What are your major(s) and/or minor(s)?
I am a Philosophy major.
Q: Why did you choose to become a philosophy major?
I initially came to Brooklyn College as a Creative Writing major. However, my first philosophy class was so challenging and engaging that I quickly changed my major.
Q: What are your goals for the future? Do you have plans to attend graduate school or do you have a career in mind upon graduation?
I am very excited to finally be finishing my undergraduate degree. I'm interested in attending graduate school, but I have not yet settled on any prospective programs.
Q: What are your interests in philosophy?
I am very interested in Political Philosophy. I spend a lot of time reading and thinking about democracy, equality, and freedom. As for specific figures—I have to say, the new philosophers, my fellow philosophy students, inspire me the most.
Q: Do you have a favorite quote by a philosopher?
I recently read a speech by Frederick Douglass in my American Philosophy class, and I've been turning it over in my mind a lot. Speaking out against slavery, Douglass writes, "At a time like this, scorching irony, not convincing argument, is needed. Oh! had I the ability, and could I reach the nation's ear, I would today pour out a fiery stream of biting ridicule, blasting reproach, withering sarcasm, and stern rebuke. For it is not light that is needed, but fire; it is not the gentle shower, but thunder. We need the storm, the whirlwind, and the earthquake. The feeling of the nation must be quickened; the conscience of the nation must be roused; the propriety of the nation must be startled; the hypocrisy of the nation must be exposed; and its crimes against God and man must be denounced."
Q: Have you had any recent accomplishments such as conferences you attended/presented at, awards/scholarships you have received, contests you have won, publications you have made, and so forth?
I am proud to be the Secretary of the Minorities and Philosophy (MAP) student club. I was a fellow in the Mellon Transfer Student Research Program. In addition, the Department of Philosophy honored me with the Emily Michael Award and the Stanley Malinovich Award.
Q: What are one or two fun facts about you?
I like to play drums and lift weights. I write short fiction.