Challenging Erasures: Reinscribing Black Women's History in New York
From Harlem to the Bronx and from Brooklyn to New Rochelle, black women have transformed New York with their fierce artistry, radical politics, commitment to community organizing, and vision of economic justice. Under my leadership as Visiting Endowed Chair in Women and Gender Studies at Brooklyn College (2018–19) the Women's and Gender Studies Program is spearheading a year of programming, curricular connections, and community collaborations to highlight and recover this important history.
This series is named "Challenging Erasures" to reflect its four aims:
rooting the history of black women in New York at a time of displacement and gentrification,
centering black women in the black radical intellectual tradition utilizing bottom-up approaches that excavate less well-known grassroots black women activists,
fostering sustained conversations about methodology, the archive, silences, and erasures that keep important histories buried, and
engaging students in research that immerses them in public history, connects the past to the present, and bridges the campus-community divide.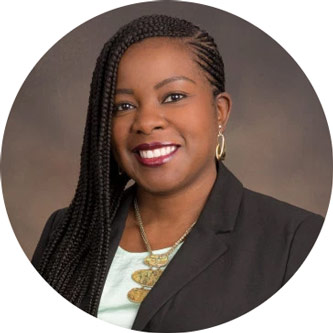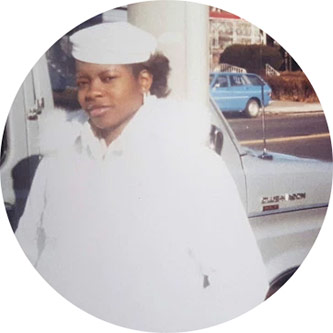 Brooklyn College, Visiting Endowed Chair of Women and Gender Studies; Visiting Associate Professor of History
This is my history. I am a product of Brooklyn's public schools, legendary dance halls, and radical political culture rooted in places like Medgar Evers Community College. My parents came to New York from Guyana in the 1970s, and after a short (and cold) stint in Minneapolis, they landed in Flatbush, Brooklyn, where I grew up. Flatbush, with its thriving Caribbean communities, diverse cultures, and fierce aesthetics, will always be home. I return there often for specialty groceries, family visits, cultural events, and most recently, for this one-year position at Brooklyn College. Brooklyn, like many other areas in New York, is undergoing rapid demographic change and increased battles over place and space. I have sought to understand these changes through my scholarship and activism which centers on post-WWII social protest, gender, and black radicalism. The "Challenging Erasures" series uses performance, documentary film, student research, activist voices, international perspectives, and academic expertise to speak back to the changes happening in New York by reinscribing black women's histories in space, place, and time. I invite you to be a part of this collective examination of the past.
Fall 2018 Brooklyn College Reading Group
Dr. Robyn C. Spencer, Visiting Endowed Chair in Women's and Gender Studies, will lead the Robert Viscusi Faculty Reading Group in a discussion of Harlem Nocturne.
Event Calendar
All events are free and open to the public. RSVP information will be posted two weeks before the event.
Film clips from the documentary film in progress: "Pat! A Revolutionary Black Molecule"; talk back with Lupe Family (executive producer) and Emilia A. Ottoo (editor and creative director). In conversation with Robyn C. Spencer.
Date: Tuesday, October 30, 2018
Time: 2:15–3:30 p.m.
Location: Amersfort Lounge, Student Center, Brooklyn College
LaShawn Harris, Michigan State University, History
Date: Tuesday, March 5, 2019
Time: 2:15–3:30 p.m.
Location: Occidental Lounge, Student Center, Brooklyn College
Barbara Ransby, University of Illinois at Chicago, History, African American Studies, and Gender and Women Studies
Date: Thursday, March 7, 2019
Time: 11 a.m.–12:15 p.m.
Location: Occidental Lounge, Student Center, Brooklyn College
Paula Marie Seniors, Virginia Tech, Africana Studies; Safiya Bandele, director emeritus of the Center for Women's Development at Medgar Evers College (CUNY)
Date: Thursday, March 14, 2019
Time: 2:15–3:30 p.m.
Location: Occidental Lounge, Student Center, Brooklyn College
Keisha-Khan Y. Perry, Brown University, Anthropology
Date: Tuesday, March 19, 2019
Time: 11 a.m.–12:30 p.m.
Location: Jefferson-Williams Room, Student Center, Brooklyn College
Lecture and student presentations. Curated by Robyn C. Spencer.
Date: Tuesday, April 16, 2019
Time: 11 a.m.–12:15 p.m.
Location: Occidental Lounge, Student Center, Brooklyn College
Student presenters in conversation with invited activists and Brooklyn College faculty.
Date: Tuesday, April 30, 2019
Time: 2:15–3:30 p.m.
Location: Occidental Lounge, Student Center, Brooklyn College