Center for Computer Music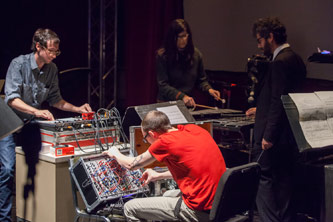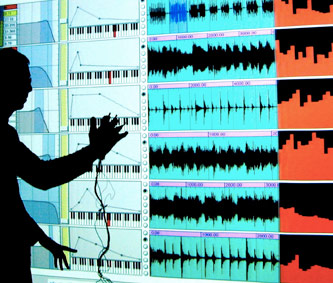 News
The priority deadline for applications to our M.F.A. programs for fall 2017 is March 1st.  After that we will accept applications on a rolling basis, until all seats are filled.  For more information, please see the links below.
Those interested may click on the "Education" link on the right side of this page or e-mail Professor Douglas Geers for further information.
Follow us on Facebook and Instagram
 BC-CCM Facebook,  Media Scoring Facebook, & Media Scoring Instagram.
The Brooklyn College Center for Computer Music
BC-CCM offers an array of artistic and educational opportunities for composers, musicians and media artists of all kinds, encouraging creativity and experimentation in a diverse range of sonic arts.
Interested students may apply for our M.F.A. programs in sonic arts and media scoring, complete our undergraduate minor in music technology, become an undergraduate or graduate music major, join the Performance and Interactive Media Arts (PIMA) program, or take individual courses.
Please follow the links to the right for more information.