Education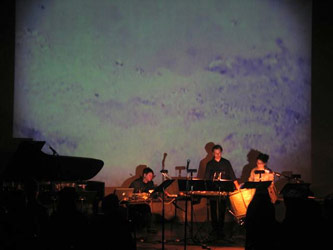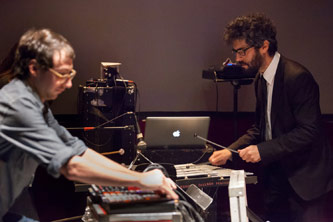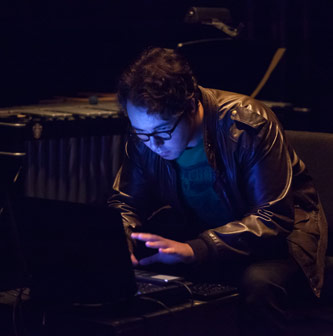 Individual Classes
Those interested to learn more about music and sonic arts may enroll in individual BC-CCM (and related) classes and ensembles or enroll and obtain a degree.  
In spring 2014, 34 new master's-level courses were added to the BC-CCM offerings, likely to begin appearing during Spring 2015, in rotation.  For full list of courses, please see below.  New degrees related to these courses have been proposed.  Prospective students should email Professor Doug Geers.
 Current BC-CCM courses include:
Introduction to Music Technology
Audio Recording Techniques
Electroacoustic Music 1
Electroacoustic Music 2
Building Electronic Music Instruments
Computer-Assisted Composition
Electroacoustic Music Ensemble
Computer Music 1
Computer Music 2
History of Sound Art
In the spring 2015 semester, courses offered will be:
Introduction to Music Technology
Electroacoustic Music 2
Electroacoustic Music Ensemble
Computer Music 2
History of Sound Art
The PIMA program offers related courses of interest. More information is available on the PIMA website.
Undergraduate Minor in Music Technology
Undergraduate students at Brooklyn College may earn a minor in music technology by completing 12 credits of approved course work. For more information, please contact Professor Doug Cohen.
Degree Programs
Undergraduate Degree and Master's Degree in Music Composition
Interested composers may enroll as a composition major at the Brooklyn College Conservatory of Music and focus their creative work on electronic/electroacoustic music while taking advantage of the additional opportunities of the Composition Department. Please contact CCM Director Doug Geers for more information.
M.F.A. in Performance and Interactive Media Arts (PIMA)
This is a graduate program for the creation of interdisciplinary, live performance works. PIMA is a collaborative venture in partnership with the departments of Art, Theater, Computer and Information Science, and Television and Radio, and the Conservatory of Music. Please contact PIMA Director Helen Richardson for more information.
Ph.D. in Music Composition (via CUNY Graduate Center)
Interested students may admit to the Ph.D. or D.M.A. composition program of the CUNY Graduate Center and become active participants at the BC-CCM. Please contact CCM Director Doug Geers for more information.
34 New Courses and Planned Graduate Programs
Although proposed degrees are still in the approval process and thus cannot be described online, we are permitted to acknowledge that 34 new courses were approved in Spring 2014 and will be offered in rotation beginning in Fall 2015.  The new courses are:
Acoustics and Psychoacoustics of Music 
Computer-Assisted Composition 
Interactive Computer Music 
Advanced Interactive Computer Music 
History of Electronic & Computer Music 
History of Sound Art 
History of Popular Music and Technology 
History & Analysis of Cinema Scores
Analysis of Electroacoustic Music 
Music Business for Composers 
Techniques for Recording Music/Audio Engineering 
Advanced Audio Recording and Engineering 
Sequencing/Sampling 
Sound Design I 
Sound Design II 
Conducting for Recording Sessions
Orchestration for Cinema I 
Orchestration for Cinema II 
Scoring for Motion Pictures & New Media
Scoring Composition Seminar 
Musicianship for Sound Artists 
Seminar in Sonic Arts 
Special Topics in Sonic Arts 
Sonic Arts Capstone Seminar 
Music Production Workshop I 
Music Production Workshop II 
Private Scoring Lessons I 
Private Scoring Lessons II 
Media Scoring Capstone I 
Media Scoring Capstone II 
Sonic Arts Composition I 
Sonic Arts Composition II 
Sonic Arts Composition III 
Sonic Arts Composition IV 
More Information
If none of these choices seem to fit you, please contact CCM Director Doug Geers for futher information.