People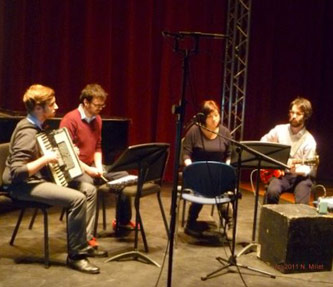 Faculty
The faculty of the BC-CCM includes:
Douglas Geers, Director
Doug Cohen, Associate Director
George Brunner, Director of Music Technology
David Grubbs
Nicholas Nelson, Adjunct Instructor and Performance Coordinator
Dan Henry Boehler, Graduate Assistant
Associated faculty include:
John Jannone, TV/Radio and PIMA
Miguel Macias, TV/Radio
Elizabeth Sklar, Computer and Information Science
(See sidebar on the right for links to further information about our faculty and students.)
Current Students
Look here for information about recent and current BC-CCM students.
Alumni and Special Guests
Look here for information about selected alumni and special guests.