Electroacoustic Music Ensemble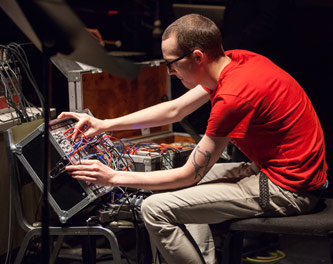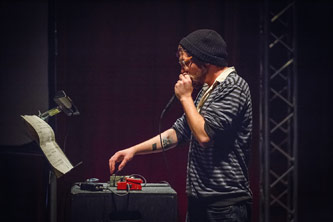 The electroacoustic ensemble is informally known as the Brooklyn Electronic Ensemble (BEE) and is directed on a rotating basis by several members of our faculty.
BEE performs using a combination of acoustic instruments, electroacoustic instruments, and others custom-built from software and electronics, mixing existing and new repertoire. Much of the ensemble's work involves improvisation, and often members of the group compose new pieces for the ensemble.
Here is some video from the spring 2014 BEE concert, dedicated to the 50th anniversary of Terry Riley's composition "In C."
More Information
For more information, contact Doug Geers.