Schedule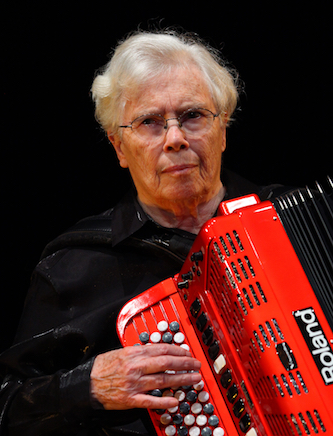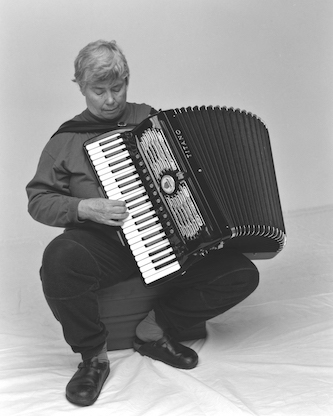 Friday, November 3
8 p.m.
$10 tickets ($5 students)
Daniel Weintraub, excerpt of documentary film in-progress, Deep Listening: The Story of Pauline Oliveros
Carrier Band (Peer Bode, Andrew Deutsch, and Rebekka Palov), "Crossing the Snowstorm"
Kristin Norderval, "Listening for Pauline"
Viv Corringham and Ethan Hayden, "Thirteen Changes" *
Seth Cluett, "The Witness" *
Anne Bourne and David Grubbs, "Horse Sings from Cloud" *
Saturday, November 4
All of today's events are free and open to the public, and are located in the Woody Tanger Auditorium, first floor, Brooklyn College Library, unless otherwise noted.
10–11 a.m.
Talks, panels, and workshop
Moderator: Lindsey Eckenroth
Mike Bullock: "Accordion to Pauline"
Ethan Hayden and Vivienne Corringham: "Signals & (Free) Noyes: Toward a Performance Practice of Heart of Tones"
Sarah Weaver: "Roots for Deep Listening in Bye Bye Butterfly—An Early Composition of Pauline Oliveros"
11 a.m.–Noon
Talks, panels, and workshop
Moderator: Nomi Epstein
Adam Tinkle: "The Sonic Arts Guild representative for the West Coast": Pauline Oliveros's resonance aesthetics in context"
Miya Masaoka: "Re-imagining Sound, Perception and the Vagina: The Vagina Is the Third Ear"
Nicholas DeMaison, IONE, Ross Karre, and Monica Duncan: "Constructing FLOWERS"
Noon–1:30 p.m.
Lunch break (lunch not provided by symposium)
1:30–2:30 p.m.
Talks, panels, and workshop
Moderator: David Grubbs
Mairead Case: "Wilma Deering & Pauline"
Jules Gimbrone: "Unnatural Acts Between Consenting Adults—Screening and Excerpt from A Room Without Walls: Experimental Music and Queer Space"
Kristin Norderval: "The Queer Roots and Effects of Deep Listening"
2:45–3:30 p.m.
Workshop
"AUMI: Improvisation across abilities in collaboration and community," by Leaf Miller and Sherrie Tucker
3:45–5 p.m.
Panel Discussion
"Remembering Pauline." Discussion among IONE, Tania León, Morton Subotnick, and Tony Martin, moderated by Tomie Hahn. 
7 p.m.
Concert 2: Studio 312, Roosevelt Hall Extension, Brooklyn College
Monique Buzzarté, "Invocation"
Gisela Gamper, "What Goes Around Comes Around: Video documentation of a Pauline Oliveros performance" *
Thomas Ciufo and Curtis Bahn, "Improvisation, for Pauline"
Alex Chechile, "Rides Again (for/with Pauline Oliveros)," performed by Vodstrup
Fred Lonberg-Holm, Tomeka Reid, "Improvisation"
Monique Buzzarté and Sarah Cahill, "The Gender of Now: There but Not There" *
9 p.m.
Group Performance: Brooklyn College campus
Bonn Feier*, cross-campus procession and performance, led by Douglas Cohen
* Works composed by Pauline Oliveros.