Research
More than a dozen active laboratories in the department focus on topics such as the physiology of taste and preference formation, children's acquisition of spatial knowledge, transactive knowledge in organizations, implicit learning in cognitive disorders, visual functions in Down syndrome, creativity and cognition in the arts, cognition without a spine (i.e., in octopus), hippocampal atrophy in early Alzheimer's disease, implicit impression formation, Darwinian models of mate selection, biomemetic robotics, neurodegeneration in the aged and implicit social cognition.
All labs are well equipped, and many have attracted funding from NSF, NIH, NASA, DARPA, and other organizations. Several faculty members have appointments and working collaborations with research labs in city hospitals and medical schools with access to frontier technologies such as fMRI.
Sign Up for Research Participation
Undergraduate students who are currently taking the Introduction to Psychology course may sign up for research participation.
Faculty Research Specializations
Israel Abramov
Visual psychophysics, color vision, spatial vision, visual neuroscience
We study vision – all aspects of vision, in any accessible creature. We have used techniques ranging from anatomy, to electrophysiology, to behavioral methods. We have studied topics from recording responses of single neurons to spectral lights, to impact of environmental light on aesthetics of museum-going, to sex-linked differences in basic visual functions, to categorization of objects seen under degraded viewing conditions. Always, our approach is ultimately based on the biology of the visual system. These studies derive from a program we undertook some three decades ago: creation of a battery of tests to measure many aspects of vision: spatial and temporal resolution, and acuity; color vision, from discrimination to magnitude estimation of color appearance; binocular vision, stereopsis, and stereo-acuity; motion detection; pigmentation of iris and skin. At present we are concentrating on behavioral (a.k.a. psychophysical) studies of sex-linked variations in vision, and detectability of objects when viewing is less than optimal.
Website: Isreal Abramov, Ph.D.
Cheryl Carmichael
close relationships, emotion regulation, health, perceived responsiveness, romantic attachment
The Health, Emotions, and Relationships Team (HEaRT) Lab conducts research aimed at discovering why people with stronger social connections live longer, happier, healthier lives. We examine how personal characteristics (e.g., attachment security) and responsive relationship behaviors (e.g., support provision, physical contact) promote relationship quality, health, and well-being. Our research participants include college students, community couples, and online workers. We collect self-report, behavioral, and psychophysiological measures using a combination of experimental and experience sampling approaches to study relationships processes in the laboratory and in the ebb and flow of day to day life..
Website: http://bcheartlab.com/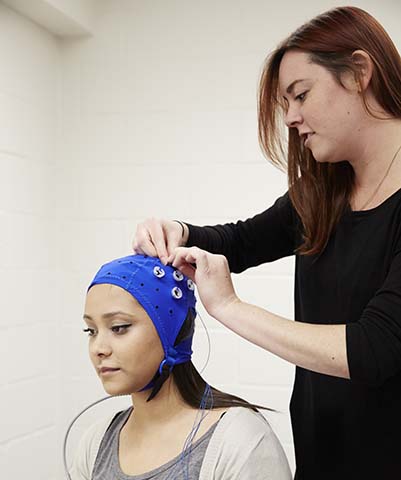 Elizabeth Chua
metamemory, memory, metacognition, neuroimaging, eye tracking, brain stimulation
Our research focuses on memory and metacognition. We are interested in, not just how information is encoded and retrieved, but also our knowledge and awareness of our memory, and how this impacts our behavior. Much of our work focuses on how we monitor our memory and the basis of confidence in memory.  We are also beginning to examine how our confidence guides the strategic choices we make for improving memory performance. We use a variety of behavioral and cognitive neuroscience techniques, including functional and structural MRI, TMS, tDCS, eye tracking, and psychophysiology to understand our memory, our confidence in our memory, and when our confidence and accuracy go together and when they do not.
Website: http://userhome.brooklyn.cuny.edu/echua/
Matthew Crump
computational modeling, skill-learning, memory, attention, natural-language processing, pattern-recognition and production
How do people learn new skills like playing a musical instrument or typing on a computer keyboard? How does memory work? How do people pay attention to their surroundings? How do people become sensitive to patterns and regularities in their environment? We investigate these kinds of questions with experiments that test theoretical and computational models of human cognition. Students with a strong interest in computer programming and data-analysis are encouraged to contact Dr. Crump.
Website: https://crumplab.github.io/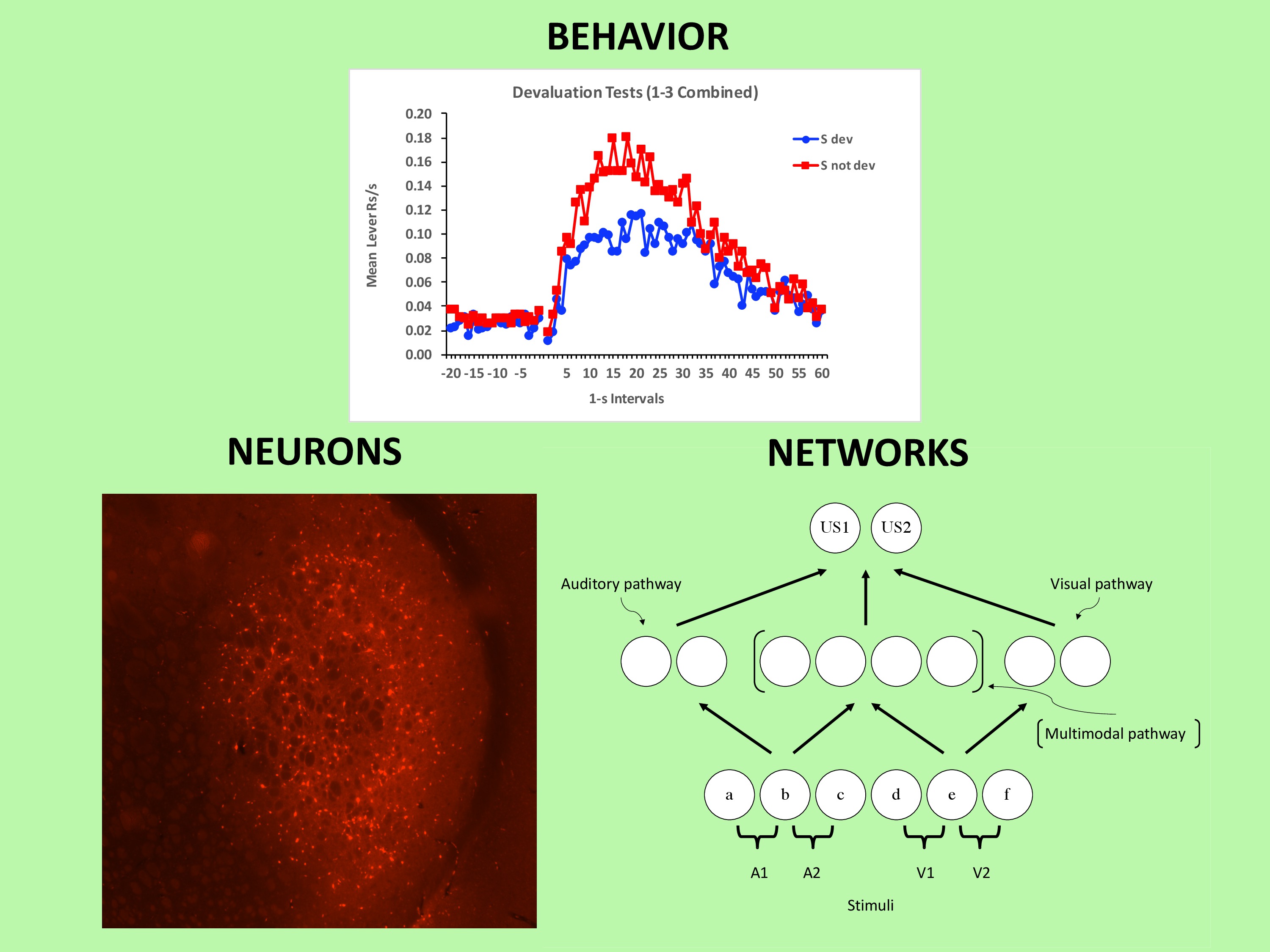 Andrew Delamater
associative learning, reward processing, interval timing, Pavlovian extinction learning, cortico-striato-limbic pathways in associative learning, relational learning processes, prediction error mechanisms, connectionist network models
The Delamater lab explores the psychological and neurobiological mechanisms involved in simple forms of associative learning mostly in rodent models. We use a variety of behavioral and behavioral neuroscience techniques including (a) targeted brain structure lesions, (b) pharmacological inactivation, (c) chemogenetic manipulations using DREADDs, (d) immunohistochemistry labeling (e.g., cFos), and (e) sophisticated behavioral tests. One project investigates the nature of reward processing where we focus on the question of how the brain learns to anticipate "what" reward is likely to occur in the near future as well as precisely "when" it will occur. We ask whether these two aspects of learning engage separate underlying neural systems, and we also ask to what extent "prediction errors" along these different "what" and "when" dimensions might be critical for brain plasticity. Another project explores the nature of the associative network that could give rise to the ability to time future rewards. To explore this we have devised a neural net model that is capable of showing temporally organized behavior as well as various phenomena related to interval timing. A third project examines the nature of extinction learning in Pavlovian conditioning. In particular, we ask what conditions might be especially helpful in promoting response loss after learning has taken place. Here, as well, we attempt to dissect learning into its separate components (sensory, temporal, emotional) and ask whether extinction processes might differentially impact these different forms of learning. Additional projects address other aspects of associative learning including (a) learning about higher order conditional relationships among stimuli, and (b) assessing striatal contributions to goal-directed and habitual control of associatively learned instrumental behaviors.
Website: http://academic.brooklyn.cuny.edu/psych/delam/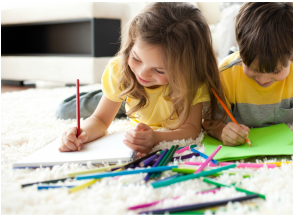 Jennifer Drake
emotion regulation benefits of drawing; drawing giftedness; visual thinking; aesthetic judgment
My research program focuses on the psychology of the visual arts. In one line of research, I examine the emotion regulation benefits of engaging in drawing for children and adults. I have shown that drawing improves mood by allowing for distraction rather than expression. My current work delves deeper and more systematically into the question of how drawing to distract elevates mood. In a second line of research, I examine variation in drawing ability, asking what underlying abilities are seen in children who show exceptional graphic realism skill at a very young age. I have found that drawing prodigies and precocious realists have superior perceptual skills. Finally, I study children's and adult's responses to and understanding of works of visual art.
Website: www.jenniferdrake.com
Yana Kuchirko
Developmental psychology, cross-cultural development, language development, socio-economic differences in development, naturalistic research methods
My research focuses on the role of culture and context in child development. Specifically, I examine how socioeconomic context shapes young children's cognitive development, how children's everyday interactions vary by cultural context, and how settings (e.g., childcare, school, neighborhoods) shape children's learning trajectories. To answer these questions, my students and I use a combination of survey, interview, and observational methods to capture daily experiences of children and their families from different ethnic, racial, and socioeconomic backgrounds.
Website: https://www.culturelabbc.com/
Greg Kuhlman
Website: Greg Kuhlman, Ph.D.
Daniel Kurylo
Cognitive Neuroscience; perceptual impairment in clinical populations; visual system; visual perception
My research focuses on how information is integrated across areas of the brain. This topic is addressed by studying characteristics of perceptual organization in healthy individuals, clinical populations (including individuals with brain injury or schizophrenia), and in an animal model. Members of the lab gain experience with techniques used to measure perceptual abilities, developing neuropsychological assessment for clinical groups, and applying these techniques to assess perception in animal models.
Website: Daniel Kurylo, Ph.D.
| Name | Specialization(s) |
| --- | --- |
| Israel Abramov, Ph.D. | Basic Sensory Processes, Neuroscience |
| Elisabeth Brauner, Dr. rer. nat. | Cognitive, Personality/Social-Organizational |
| Benzion Chanowitz, Ph.D. | Cognitive, Personality/Social-Organizational |
| Hanah Chapman, Ph.D. | Emotion, Social, Cognitive |
| Cheryl Carmichael, Ph.D. | Personality/Social-organizational, Cognitive |
| Elizabeth Chua, Ph.D. | Cognitive, Neuroscience |
| Matthew Crump, Ph.D. | Cognitive |
| Andrew Delamater, Ph.D. | Cognitive, Neuroscience |
| Angelo DiBello, Ph.D. | Personality/Social-organizational, Applied/Clinical/Neuroscience |
| Jennifer Drake, Ph.D. | Cognitive, Developmental |
| William Esber, Ph.D. | Comparative/Animal/Bio/Neuroscience |
| Jennifer Feitosa, Ph.D. | Personality/Social-organizational |
| Ana Gantman, Ph.D. | Personality/Social-organizational, Cognitive |
| Yu Gao, Ph.D. | Cognitive, Neuroscience |
| Frank Grasso, Ph.D. | Basic Sensory Processes, Cognitive, Neuroscience |
| Curtis Hardin, Ph.D. | Cognitive, Personality/Social-Organizational |
| Glen Hass, Ph.D. | Cognitive, Personality/Social-Organizational |
| Louise Hainline, Ph.D. | Basic Sensory Processes, Neuroscience |
| Natalie Kacinik, Ph.D. | Cognitive, Neuroscience |
| Aaron Kozbelt, Ph.D. | Cognitive |
| Anjali Krishnan, Ph.D. | Testing/Methods/Measurement/Philosophy of Science, Cognitive, Neuroscience |
| Yana Kuchirko, Ph.D. | Cognitive Development |
| Daniel D. Kurylo, Ph.D. | Basic Sensory Processes, Cognitive, Neuroscience |
| Rona Miles, Psy.D. | Applied/Clinical/Neuroscience |
| Erika Niwa, Ph.D. | Applied/Clinical/Neuroscience, Applied Developmental Psychology |
| Laura Rabin, Ph.D. | Cognitive, Neuroscience, Testing, Methods and Measurements, Philosophical Psychology |
| Laura Reigada, Ph.D. | Applied/Clinical/Neuroscience |
| Jacob Shane, Ph.D. | Developmental, Cognitive |
| Deborah J. Walder, Ph.D. | Cognitive, Neuroscience |