Student Spotlight - Johnny Han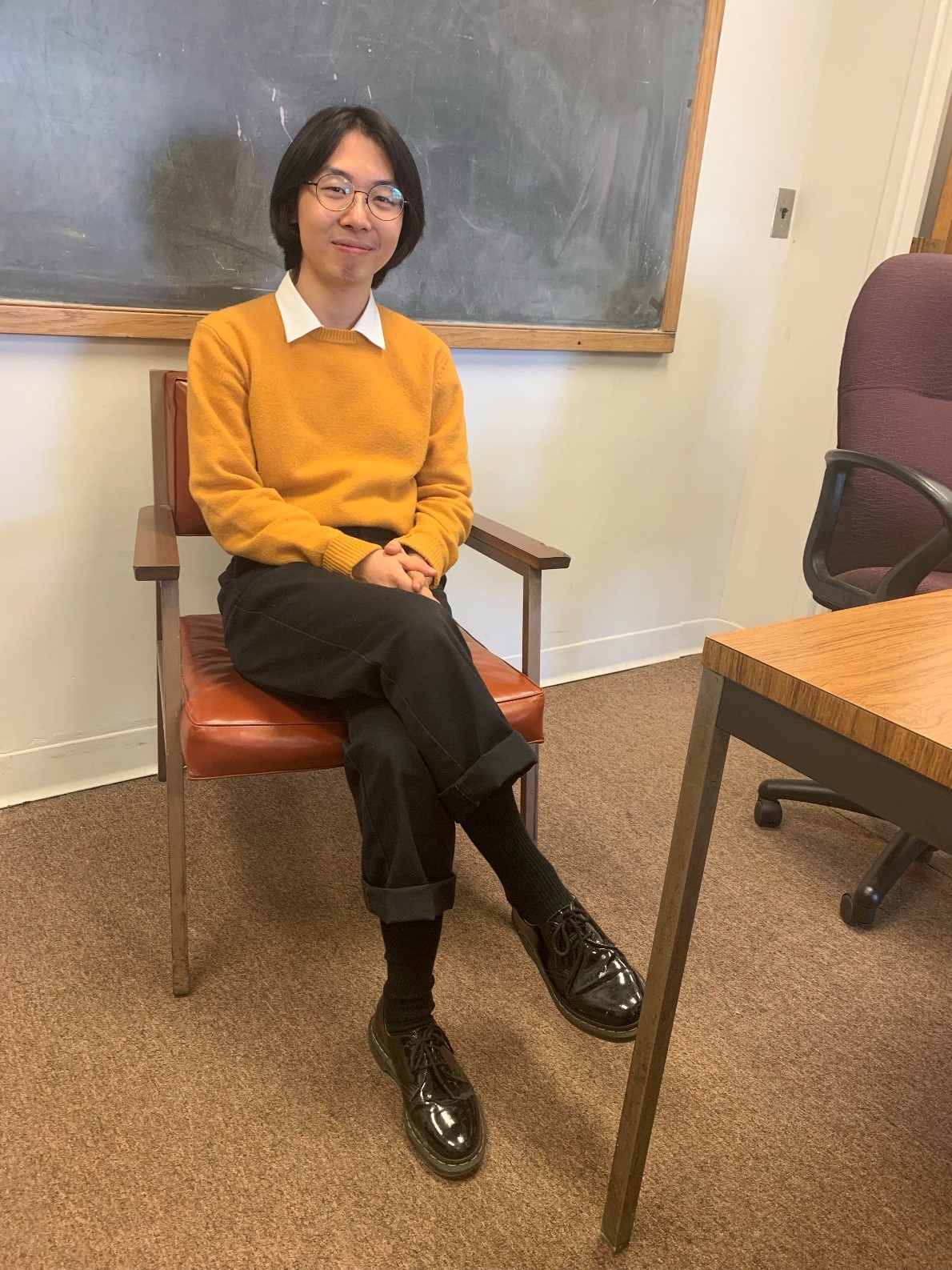 Q: What is your current class standing and anticipated graduation date?
I will be graduating in May 2020.
Q: What are your major(s) and/or minor(s)?
I am a philosophy major and a I have a minor in film.
Q: Why did you choose to become a philosophy major?
Studying philosophy has improved so many aspects of my life. It helped me develop more meaningful personal relations, and think more systematically about ethical issues. As an artist, I find philosophy to be a great source of inspirations.
Q: What are your goals for the future? Do you have plans to attend graduate school or do you have a career in mind upon graduation?
I am thinking about attending graduate school, but nothing is decided yet. The most ideal thing for me is to have an academic career in addition to a career in film.
Q: What are your interests in philosophy?
Aesthetics, epistemology, and political philosophy in the continental tradition. Some of my favorite philosophers include Walter Benjamin, Hannah Arendt, Gilles Deleuze, Jacques Derrida (his late works), Simone Weil, Martin Heidegger, and Immanuel Kant.
Q: Do you have a favorite quote by a philosopher?
"As pitilessly as force annihilates, equally without pity it intoxicates those who possess or believe they possess it. In reality, no one possesses it. People in the Iliad are not segregated into conquered, slaves, suppliants on the one side and conquerors and masters on the other; every human being may at any moment be compelled to submit to force."―Simone Weil, The Iliad, or, The Poem of Force. Along with Hannah Arendt and Walter Benjamin, Weil's essay on Homer's epic poem taught me how to think politically, and to always ground my philosophy in the social world.
Q: What is your favorite book in philosophy?
Illuminations, by Walter Benjamin.
Q: What are one or two fun facts about you?
I make movies.