Student Spotlight - Robert Alexandre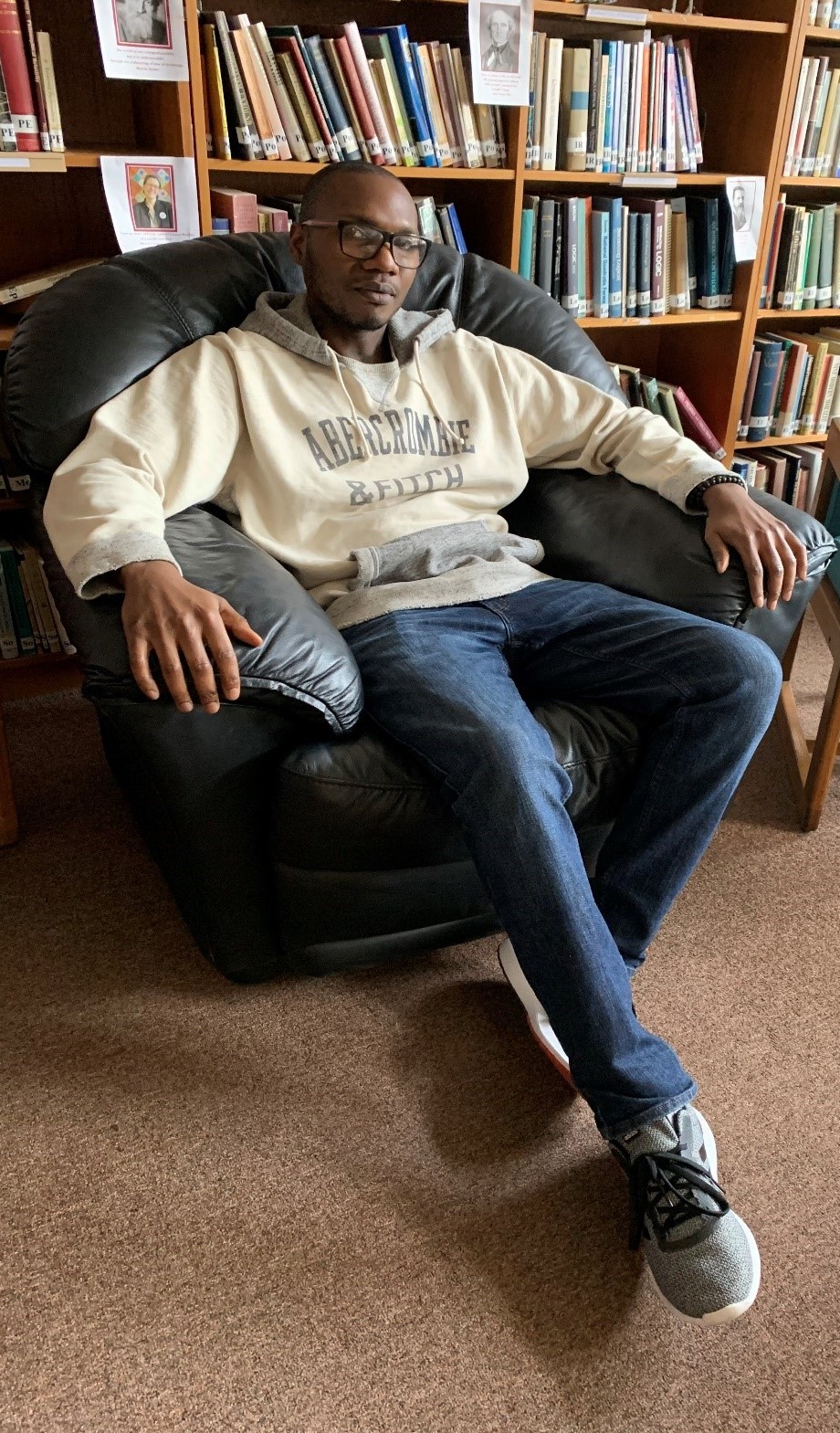 Q: What is your current class standing and anticipated graduation date?
I will be graduating in June 2020.
Q: What are your major(s) and/or minor(s)?
My major is philosophy and business, and I am minoring in economics.
Q: Why did you choose to become a philosophy major?
In the beginning of my college career, which started at the Borough of Manhattan Community College, my only focus was learning how to be a better trader, and I thought I could do this through learning economics. I did finish with my associate's in arts for economics. My first semester in Brooklyn College helped me see philosophy, love opened my eyes, and my first class here was with Professor Campos. That class planted the seed, and other things in my life helped me make the jump. All I care about is the supreme me. Philosophy is a tool to make men better, all I care about in life is being better than I was yesterday. Philosophy helps me do this, it gives me superpowers.
Q: What are your goals for the future? Do you have plans to attend graduate school or do you have a career in mind upon graduation?
My goals for the future are to become a better trader and continue growing my firm. I'll do this by becoming a better person, thinking better, and living a better life.
Q: What are your interests in philosophy?
The stoics' ideas of living help me both in life and in the markets.
Q: Who are your favorite philosophers?
Socrates!
Q: Do you have a favorite quote by a philosopher?
"Even in good men there is such an irregular wild-beast nature, which peers out in sleep."—Plato, The Republic. This quote reminds me of how the good man has a fight inside himself. Only a good man can control himself, but even in private he still has to fight.
Q: What is your favorite book in philosophy?
As a Man Thinketh, by James Allen.
Q: Have you had any recent accomplishments such as conferences you attended/presented at, awards/scholarships you have received, contests you have won, publications you have made, and so forth?
My most recent accomplishment was graduating from BMCC; my next will be graduating Brooklyn College!
Q: What are one or two fun facts about you?
I'm a self-taught trader, and I'm still learning.
I'm great at being alone. Being alone is something I feel many people run from; I love myself enough to be alone.