Premilla Nadasen—2006–07 Visiting Endowed Chair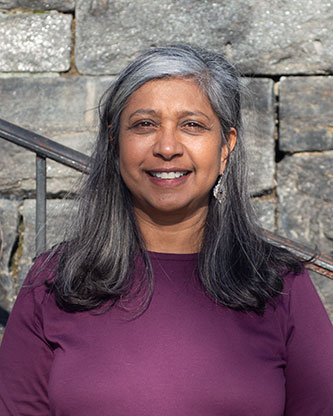 Premilla Nadasen is a professor of history at Barnard College. She served as Endowed Chair from 2006-2007. She has published extensively on the multiple meanings of feminism, alternative labor movements, and grass-roots community organizing and is most interested in visions of social change, and the ways in which poor and working-class women of color fought for social justice. She is the author of Household Workers Unite: The Untold Story of African American Women Who Built a Movement (Beacon 2015) and Welfare Warriors: The Welfare Rights Movement in the United States (Routledge 2005) and is currently writing a biography of South African singer and anti-apartheid activist Miriam Makeba. Nadasen has earned numerous awards, fellowships and honors, including the Ann Snitow Award, a Fulbright, multiple book prizes, and is a Distinguished Lecturer for the Organization of American Historians. From 2018-2020 she served as president of the National Women's Studies Association. She has been engaged with community and campus activism for many years, bridging academic and activist work by making her scholarly work accessible to people outside of the university. She has worked with the National Domestic Workers Alliance, Damayan Migrant Workers Association, and the Mississippi Low-Income Child Care Initiative. She writes for both academic and non-academic outlets and speaks widely on issues of social justice, feminism, public policy and anti-racist organizing.
She can be contacted at pnadasen@barnard.edu or twitter: @premillanadasen.