Paisley Currah—2019–21 Internal Endowed Chair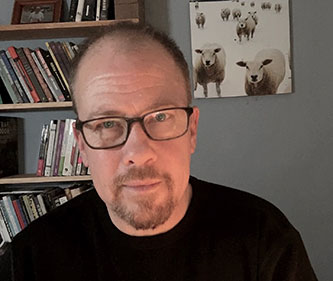 Paisley Currah, a professor of political science and women's and gender studies at Brooklyn College and the CUNY Graduate Center, is the 2019–21 Internal Endowed Chair in Women's and Gender Studies. One of Professor Currah's goals during his two years is to forge connections between the feminist and LGBTQ institutions in the city and students in the women's studies majors and minors, including the LGBTQ minor. A significant part of that work has been to create more opportunities for LGBTQ studies minors to do credit-bearing internship placements at the many vital LGBTQ organizations in the area. 
In 2019–20, the programming theme in centered on trans/feminisms. This series showcased the links between research and new social movements, between women's and transgender rights, and between misogyny and transphobia.
Programming in 2019–20, cut short by the pandemic, included:
Paisley Currah, "On Transmisogyny," November 19, 2019
Claudia Sophía Garriga-López, "¡TRANSFEMINISTA! A Cartography of Transfeminist Activisms Across the Americas," February 10, 2020. View her lecture.
Kylar Broadus, attorney and Black trans activist, "Transgender Agendas in the Post-Obama Era," April 7, 2020, via Zoom
Susan Stryker, "On Transfeminisms: A Conversation with Transgender Studies Quarterly Co-founder Susan Stryker and Brooklyn College LGBTQ Studies Students," April 21, 2020, via Zoom
Programming in 2020–21, organized around the theme "activism-knowledge-policy," includes:
Imani-Rupert Gordon, executive director of the National Center for Lesbian Rights, "What 2020 Has Taught Us About Our Present and Our Path to Liberation," November 17, 2020
In February 2021, the Women's and Gender Studies Program will host its first-ever LGBTQ Internship Fair, with New York City area and national organizations.
An online reading group, Queer/Trans Transformative Politics, February–April 2020
More speakers will be planned for the spring semester.