WGST Gallery: In Their Own Voice...
The Women's and Gender Studies (WGST) program provides you the language and skills to question, understand, explain, and transform reality. Its interdisciplinary knowledge base draws on psychology, sociology, history, literature, anthropology, political science, Africana studies, and Puerto Rican and Latino studies for a broader grasp of self and society.
Found your academic niche? Look no further. Join the conversation.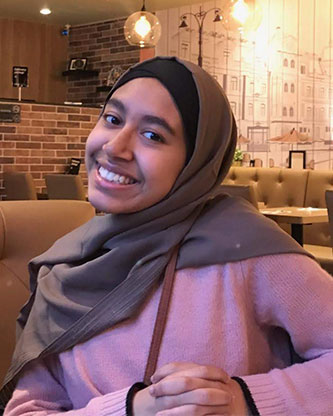 Nitu Farhin
Being a pre-medical student, I believe that there should be a balance between the rigorous STEM courses that we should take to have a scientific foundation and other courses that teach us about the experiences of different people. As someone who is interested in racial and ethnic disparities in women's health, I want to study and learn about others' experiences to advocate for their health-related needs. I am very excited to take Introduction to Women and Gender Studies (WGST 1001) and many more as I really think they will be beneficial for me to get a better understanding of the history behind the issues that women and people of other genders face. I am also very interested in taking the Women and the Medical System: A Feminist Perspective (WGST 3606) class as this topic of women and their experiences with the medical system is one that all pre-medical students should consider learning about to understand the underlying issues about people they will care for.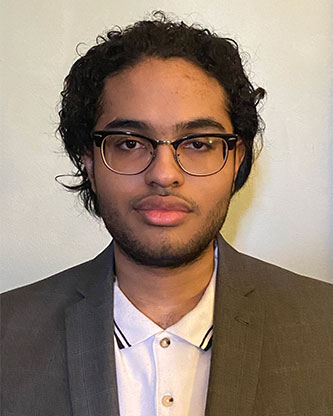 Alexander Lewis
The Women's and Gender Studies Department are home to some of the most approachable people I have met at Brooklyn College. Professors Gaston Alonso and Brandon Aultman are exceptional. Teaching Politics of Masculinities (WGST. 3353) and Fundamental Concepts in LGBTQ Studies (WGST. 2100), respectively, our discussions in class were engaging and informative. Professor Alonso loves to play music before class; they relate to the lesson of the day either through the lyrics, the time period, or both. Professor Aultman is great at unpacking difficult topics, making sure everyone in the course is keeping up. 
The advent of online learning was a hard transition for many. Nevertheless, these and other professors made that process easier. Besides historical and current events, many aspects of daily life are given attention, whether we knew it or not. Guest speakers from across the globe also give insight to growing need of a global perspective on social and political issues.  
I'm debating between applying for a MA in Women's and Gender Studies or joining the department staff in the future. I want to help spread the importance of feminist theories; through the things I am passionate about. Within comics, manga, and games, a plethora of topics can be examined. Depictions of different characters, the references and influences that shape these works, and the themes present are just some of what I want to continue researching. It started as collecting what interested me and something I can discuss with others. Now, I can also analyze using what I gained in the program. Regardless of what I ultimately decide, I will continue to learn and provide back in my own way.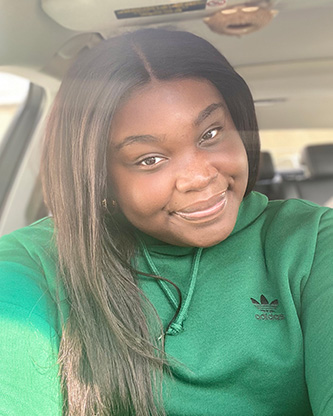 Jaia Jones
Friday March 25, 2022 was an official turning point in my academic career at Brooklyn College. At first, I felt lost and confused about choosing a major as I longed to fulfill my inner desires of advancing physical and mental health within the female community. I wanted a major that would guide me in being a voice for women, empowering women, and other aspects women are not acknowledged for. I am a woman of color, who comes from a lineage of women of color also. I've seen, heard and endured myself receiving subpar healthcare and treatment due to the color of our skin- statistics have strongly proven so. Before this event, I thought my single voice wouldn't be enough to make a remarkable change to physicians' perspective of women of color but, I now realize I have the power to make a change- thanks to this event. Women and Gender Studies is indeed the major to check off all the requirements I looked for, to continue my studies at Brooklyn College. I thank Prof. Namulundah Florence for inviting me to an event with students who have already declared WGST as their major. I am ecstatic to see what WGST has to offer on my path to becoming a physician in the future.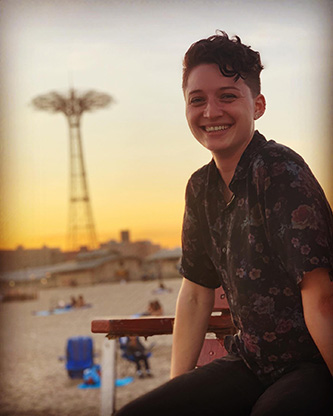 Jayson "J.D." Miller
I am a transfer student studying Women's and Gender Studies as well as Sociology. I returned to school due to the learning opportunities that were available at Brooklyn College as their curriculum was one of the few programs that included the transgender/gender variant experiences within multiple courses being offered. So far I have only taken a few courses, but loved every one of them. Having professors who identify with some areas of my own LGBTQ+ identity has been an incredible experience; especially for once seeing truly intersectional identities reflected in the readings has really opened my eyes to the other amazing work being done by academics and individuals around the world who voices are often pushed into the margins. I am looking forward to taking many more WGST classes during my time here at Brooklyn College, and hope to someday take the knowledge I have gained to other academic institutions so they can also broaden and diversify their curriculum to give others the chance to get a taste of the incredible experience I have had thus far.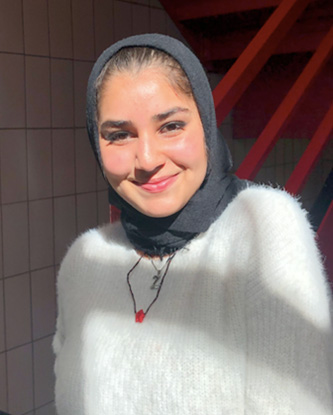 Zahra Jamil
As a muslim woman of color, I have always been fascinated by the intersectionality of women and the essential role they play in societies. From watching my resilient immigrant mother Azra raise four children while working full time to growing up with kind, intelligent, and hardworking sisters, Zenab and Annam, I recognized at a very early age that I wanted to dedicate my life's work to increase the representation and equality for women. Thus, the decision to take WGST 1001, Introduction to Women's Studies, with professor Bernardita Llanos came very naturally. This class was truly a turning point in my educational journey because it talked about the interconnected nature of race, gender, religion, body image, and aging which are integral issues in societies that are often overlooked. In particular, taking this class highlighted the need for women to use their voices as a platform to share their stories, speak up against injustices, and inspire those around them. It encourages me to further raise awareness of the Women's and Gender Studies (WGST) program in the hopes that more students can benefit from the critical knowledge it confers. Moreover, as an aspiring physician scientist, it motivates me to continue learning, speaking up, and tackling these disparities through my work to better serve communities across the world.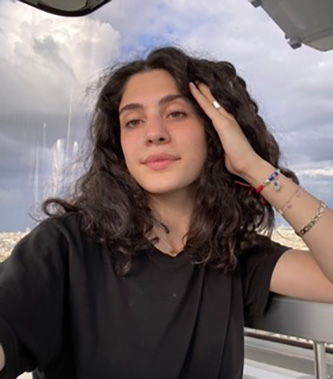 Gwen Beridze
As a young person who grew up surrounded by women, I can't express how "The Women's and Gender Studies" programs are essential to our knowledge. I am currently in WGST 1001, with Professor Iscan, which discusses how race, gender, sexuality, class, ability and demographics play a major role in our society and how these affect and factor in our social construction. I think it's crucial for young people to discuss these topics, no matter how sensitive or complex they might be. For me, hearing other's opinions and knowledge has expanded my own understanding and challenged me to take a stance on social issues. When I am able to express myself and talk about my experience, my peers and I broaden and deepen our discussions. I think there is a great deal of ignorance in our society because people don't take the time to learn and talk about social issues that exist, causing them to stay close or narrow minded, and, in my opinion, exposure to diversity is one of the key parts of curing ignorance.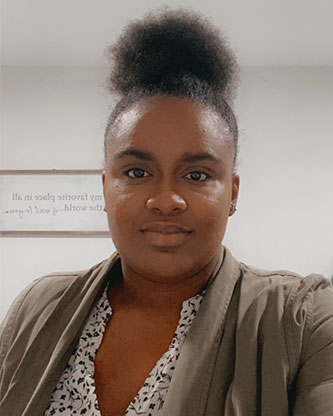 Geeta Asamoah
I would encourage everyone to take Constructions of Gender and Sexuality in the Media (WGST 3121). As millennials, we are constantly bombarded with information from social media, TV shows, and even the news coverage that depicts specific ideologies on the representations of individuals (especially women) based on their gender and sexuality. This class grants one the knowledge and privilege to filter and understand why it is important for an accurate representation of individuals across different racial, gender, and sexual backgrounds while giving you the intellect to have these conversations. Plus, you are exposed to different texts that broaden your perspective judiciously.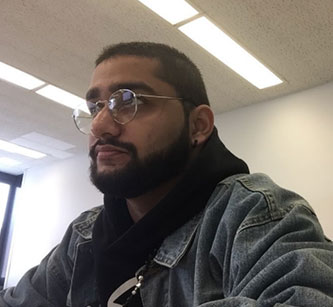 Muhammad Irtaza
The two WGST classes that have had a big impact on my personal and academic life are Race, Gender and Inequality and Prison Abolition. My Race, Gender and Inequality class provided me with a socio-historical, as well as socio-political, analysis on issues such as racism, sexism, classism, and how they operate in the educational field, housing, and politics against marginalized groups such as Black women. My Prison Abolition class added onto my previous class by explaining how the prison industrial complex works with and enforces multiple forms of oppression, such as racism, sexism, homophobia, etc., onto marginalized groups through various means of policing. Although I had already learned about the intersectional nature of the prison industrial complex and the different forms of oppression from these classes, my plan after taking them was to expand my understanding on how our current social environment is changing in order to better figure out how I am complicit in perpetuating them different forms of oppression, but also how I can provide my labor to depress and dismantle them. This is especially important since the Black Lives Matter movement during the summer has added onto my drive and desire to help marginalized communities and groups.
I recommend that every student takes at least one WGST class because each class, regardless of the central topic of the class, always provides a holistic perspective on why things are the way they are. This not only encourages us to expand our understanding and framework but it can also be a good way to explore different courses and/or classes in Brooklyn College.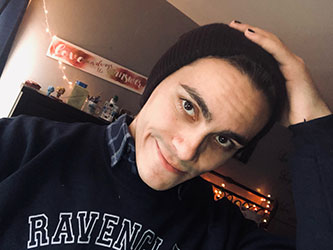 Matthew Montan
I am a transfer junior student majoring in women's and gender studies. I have taken a class in the past semester with Paisley Currah. After taking the Introduction to Women's and Gender Studies class, I was immediately hooked. I really love the instructor and I instantly made friends with my classmates, which made my transition to another school extremely helpful. Everything around us is constantly changing, and people need to keep up with what's going on. That's why I became a women's and gender studies major. It's so important to acknowledge and understand why social movements happen or why is gender still political and policed. My plans for after graduation are still unknown. However, I have narrowed down my search to hopefully something that is LGBTQ+ related. I love my community so much. Hopefully there is a job out there for me that helps LGBTQ+ people. I recommend anyone to become a WGST major. You not only talk about important things in the world, but you also realize some things about yourself, and sometimes your perspectives about certain things can change. I always believe that people can change. It's just the matter of wanting to take action.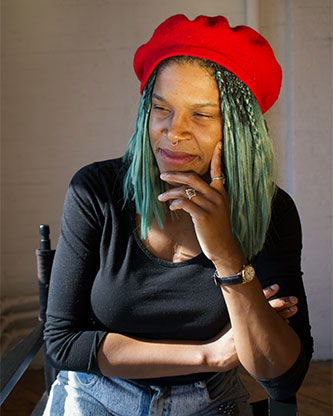 Angela Peguero
The Women's and Gender Studies Program has significantly broadened my knowledge on the importance of the lived experiences and history of women, Black, indigenous, Latinx, and LGBTQIA+ individuals. The Black Women in America course was an eye-opening class that demonstrated many integral roles African American women played in U.S. history, and how Black women's history is American history. In addition, women's and gender studies courses blend political science, history, sociology, psychology, literature, and theory to keep the learning experience fresh with abundant perspectives and nuance. Understanding the magnitude of how the identifiers of race, class, gender, and locale impact individual lives is essential human learning for any major, from biology to math. As a queer Afro-Dominican, my education and advocacy are pursuits I take seriously due to the lack of opportunities and focus historically afforded to marginalized communities; I am grateful that the WGST program continues to foster and nurture this inclusive curriculum and academia.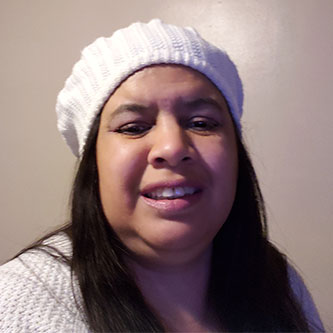 Margarita Rice
I am a women's and gender studies student about to graduate. I took various women's gender and studies courses, such as WGST 1001, 3121, 3165, and 3550, and I am currently in 3117, 3230, and 4410W. I have developed skills in critical reading and analysis, research, and writing and oral expression around issues of sex, gender, and sexuality and how these play out in institutions and societies. Most of the theories and critiques were unknown to me when I first entered WGST 1001: Introduction to Women's Studies. I took a risk in undertaking an area I knew little about and have no regrets.
The Introductory course broadened my perspectives, knowledge, and ability to analyze the powerful and problematic of sexual inequalities. I was introduced to various scholarship and scholars in particular fields, especially authors of color. Exposure to the emerging and formerly invisible authors offered me models of strong women in my own country and era. The language in discussions also helped me understand my own race, gender, and class positions.
Over the years, my classes addressed feminist and women's rights issues in the United States and abroad. In addition, we explored the implications of race and its intersection with sex and gender, sexualities, sexual identity, income inequality, human trafficking, and human rights of gender and development. 
I would like to thank all the wonderful professors I have encountered in all my courses. They have given me alternative views of history and offered me models of powerful women.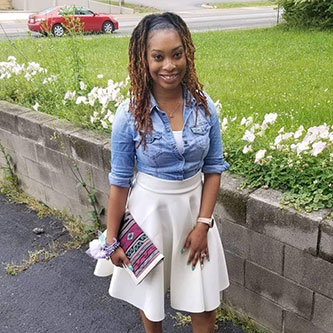 Fiona Sharpe
Throughout my journey taking women's and gender studies classes for my concentration. There are two classes that truly stuck out for me that I highly recommend: Black Women in America (WSGT 3446), with Zinga Fraser, and Woman in the Black Freedom Struggle (WGST 3350), with Jeanne Theoharis. Both professors supplied readings in each of the classes that taught me more about Black history and culture, which allowed me to learn through a different lens. These amazing professors brought history to life while teaching within the classroom and through virtual learning. Powerful classes as these two have made me appreciative of the education I have received through the Women's and Gender Studies Program.